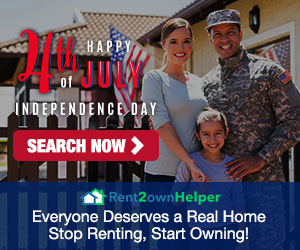 Santa Ana | $1.675 Million
An Art Deco house built in 1939, with three bedrooms and three bathrooms, on a 0.2-acre lot
Floral Park, about two miles from downtown Santa Ana, is a neighborhood of wide streets lined with homes dating to the 1920s and 1930s. Many of them, including this one, are on the city's register of historic properties, and every spring a home and garden tour raises money for local charities and scholarships.
This property is about 20 minutes from two major Orange County attractions: the Newport Beach coastline and Disneyland. Driving to downtown Los Angeles takes about an hour.
Size: 2,700 square feet
Price per square foot: $620
Indoors: A row of low hedges separates the yard from the street, with the house set back behind a small patio. The front door opens into a foyer with a winding staircase that has a wrought-iron railing and treads made from magnesite, a popular building material in the 1930s.
To the immediate right is a living room with a fireplace, dark hardwood floors and corner windows overlooking the front yard. Across the foyer is a formal dining room with more corner windows and, through an arched doorway, access to the kitchen.
In addition to a built-in breakfast nook, the kitchen has a large center island and stainless steel appliances from Thermador and Sub-Zero. Off this space is a family room with a built-in entertainment center and glass doors that open to a patio.
Two bedrooms and two bathrooms are upstairs, on either side of the wide landing. The primary suite has a street-facing balcony and a bathroom with original lavender tile and an Art Deco-style vanity. The guest room across the hall is also en suite, and has original pink tile in the bathroom.
The third bedroom is downstairs, off the foyer; next door is a full bathroom.
Outdoor space: Behind the house is a terrace with retractable shades that can be adjusted to the desired level of direct light. The backyard, down a few steps, has a firepit and an outdoor kitchen with a built-in barbecue and pizza oven. The detached two-car garage includes a room with heated floors that could be used as a home office or studio.
Taxes: $20,940 (estimated, but the home is eligible for reduced property taxes under the Mills Act, providing economic incentives for homeowners to preserve historic properties)
Contact: Kevin Shuler, Neighbors Real Estate Partners, Keller Williams, 949-633-6668; kw.com
---
Los Angeles | $1.695 Million
A recently renovated three-bedroom, two-bathroom 1922 house with a one-bedroom, one-bathroom guesthouse, on a 0.2-acre lot
This house is in Eagle Rock, less than a mile from Occidental College, which has a campus designed by the architect Myron Hunt and an undergraduate enrollment of nearly 2,000 students. It is a few blocks from a busy stretch of Eagle Rock Boulevard with a coffee shop and a barbecue restaurant, and about half a mile from a Sprouts Farmers Market supermarket.
Downtown Los Angeles is about a 25-minute drive; Pasadena is 15 minutes away.
Size: 1,795 square feet
Price per square foot: $944
Indoors: This home's front yard is landscaped with succulents, and its front door sits behind a wood privacy screen.
Just inside is an open living-and-dining area with high ceilings and new hardwood floors that continue into a kitchen with custom white-oak cabinets, stainless-steel appliances and a center island.
From the living area, a hallway extends to the bedroom wing, with the primary suite at the far end. The primary bedroom has a high, sloped ceiling and glass doors that open to the backyard; the en suite bathroom has a wall of glass separating the shower from a vanity with two sinks.
There are two guest rooms, each with enough space for a queen-size bed and a desk. They share a full bathroom with a floating vanity.
A fully permitted accessory dwelling unit in the backyard looks like a miniature version of the main house. It includes a living area, an open kitchen, a bedroom and a full bathroom with a walk-in shower.
Outdoor space: A wood deck outside the kitchen is big enough for a dining table and a sofa. It steps down to a lawn that separates the main house from the guesthouse, which has its own patio. The driveway in front of the house has space for one car.
Taxes: $21,192 (estimated)
Contact: Malyn Dahlin, The Agency, 310-773-1107; theagencyre.com
---
Guerneville | $1.695 Million
A riverfront farmhouse built in 1944, with five bedrooms and three bathrooms, on a 0.3-acre lot
The Russian River is at the center of Guerneville life, and this house has a clear view of the water and a path that leads directly to the riverbank. The property is also a short distance — two minutes by car or 15 minutes on foot — from downtown, affording easy access to the wine-tasting rooms and restaurants that are especially popular during the summer months.
San Francisco and Oakland are about 90 minutes away; Sacramento is a two-and-a-half-hour drive. Santa Rosa, the nearest city, is about a half-hour drive.
Size: 3,430 square feet
Price per square foot: $494
Indoors: The front door is set in a covered porch. From the entryway, steps lead up to the living-and-dining area on the main level. This space has a fireplace; hardwood floors; high, wood-beamed ceilings with skylights; and access to two decks, one facing the river in back and the other facing the street. Opposite the living area is a kitchen with sage-green cabinets, a patterned-tile backspace and an island with a built-in wine refrigerator.
Above the living area is a loft, reached by an open staircase, with room for a desk.
The three bedrooms on this level are off a hallway extending from the living room. Two guest rooms face each other across the hall; behind them is a family room with white-painted paneling and a door to the primary bedroom, which has carpeted floors and an en suite bathroom with a walk-in shower finished in marble tile. Another full bathroom is off the hallway, next to the entryway.
Two more guest rooms and another full bathroom are downstairs, along with a recreation room that has colorful carpeted floors and access to the garage.
Outdoor space: The main-level deck facing the river has a hot tub and stairs that lead down to a second covered deck with suspended hammocks. The backyard has two sections: one with a flat area holding lounge chairs and a second with a children's play set. Near the lower deck is an outdoor shower. The attached garage has one parking spot.
Taxes: $21,213 (estimated)
Contact: Gary Beyrouti, Sotheby's International Realty, San Francisco Brokerage, 415-772-8411; sothebysrealty.com
For weekly email updates on residential real estate news, sign up here. Follow us on Twitter: @nytrealestate.