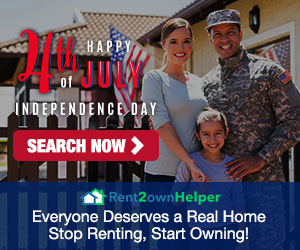 Houston, TX, the "Space City," is the largest city in Texas and is known for its vibrant culture, fantastic sports teams, and being a prominent hub of space exploration. From watching a Houston Astros game at Minute Maid Park to shopping at The Galleria, there is no shortage of activities to do in Houston. However, if you find yourself wanting to venture outside of city limits, this article is for you. To help you plan your next adventure, we compiled a list of the 10 best day trips from Houston you need to take. Whether visiting a nearby city or going on a nature walk, these days trips are sure to keep you entertained. 
1. Dallas, TX
Approximate distance: 240 miles
Estimated travel time: 3.5 hours
The third-largest city in Texas, Dallas, TX holds many nicknames such as "Triple D", "Big D", and "D-Town." The city is also a sports hub and is home to major sports teams including the Dallas Cowboys, Dallas Mavericks, Dallas Stars, and FC Dallas. When visiting Dallas there are many activities that suit all types of interests including driving golf balls at Top Golf, visiting the Dallas Arboretum, and taking in the views at Reunion Tower. This day trip from Houston takes around 3 hours and 30 minutes by car so make sure you leave early to make the most of the day.
2. Austin, TX
Approximate distance: 165 miles
Estimated travel time: 2.5 hours
You may know this city by its slogan, "Keep Austin Weird." Located about 170 miles northwest of Houston, Austin, TX is Texas's capital and is filled with many museums, delicious food, and great nightlife. If you find yourself taking a day trip to Austin, some local favorites include checking out Wonder Spaces (an interactive art exhibit with a bar), grabbing a bite to eat at Torchy's Tacos, or going bat-watching at Congress Bridge. Make sure you plan for roughly 2 hours and 30 minutes of travel for this day trip from Houston. 
3. Creole Nature Trail 
Approximate distance: 140 miles
Estimated travel time: 2 hours, 15 minutes
Around 2 hours and 15 minutes away, Creole Nature Trail is a coastal wetland and marsh roughly 140 miles east of Houston located in Lake Charles, LA. The nature trail is home to over 400 bird species, 26 miles of natural beaches, and is one of only 43 designated scenic byways in the United States. Many people go to Creole Nature Trail to check out the wildlife, take a nature walk, or go biking, hunting, or fishing. Before paying a visit, make sure to familiarize yourself with the area and essential services provided as there is limited access. 
4. USS Lexington
Approximate distance: 205 miles
Estimated travel time: 3.5 minutes
If you want to get away for the day, take a trip to visit the USS Lexington located in Corpus Cristi, TX. Located about 3 hours, 30 minutes southeast of Houston, the USS Lexington, nicknamed "The Blue Ghost," was an aircraft carrier during World War II and has now been turned into a museum. When visiting the USS Lexington be sure to check out the flight simulator, walk along the flight deck, or browse the scale model collections. If you are looking to spend more than a day, the USS Lexington offers overnight programs that go over the history of the ship and a flag ceremony.
5. Space Center Houston
Approximate distance: 30 miles
Estimated travel time: 30 minutes
Serving as the visitor center for the NASA Johnson Space Center, Space Center Houston is roughly 30 miles southeast of Houston and provides visitors the opportunity to learn more about space. There are a lot of activities to fuel one's mind such as the NASA Tram Tour, visiting Independence Plaza where visitors can check out a replica of the Independence mounted on the original NASA 905 shuttle, and visiting Starship Gallery. Space Center Houston also offers education programs that focus on science, technology, engineering, and math for people to gain a better understanding of the world today. 
6. The Alamo
Approximate distance: 200 miles
Estimated travel time: 3 hours
The Alamo is a historic Spanish mission and compound founded by Roman Catholic missionaries. It is the site of the Battle of the Alamo, a major battle during the Texas Revolution. Getting to the Alamo takes about 3 hours and is 200 miles west making it a longer day trip from Houston. Some of the fun things you can do include visiting the Alamo Church, enjoying a hands-on demonstration of life in the 1830s, or strolling the gardens. During the holiday season, be sure to check out Alamo Lights when the site is decorated with lights around the grounds.
7. College Station, TX
Approximate distance: 100 miles
Estimated travel time: 1 hour, 40 minutes
If going to a Texas A&M football game, wine tasting at Messina Hof, or visiting The George Bush Presidential Library and Museum sounds interesting to you, then pay a visit to College Station, TX. Located around 100 miles northwest of Houston, College Station is best known as the home of Texas A&M University, the flagship institution of the Texas A&M University System. This day trip from Houston only takes about 1 hour and 40 minutes, leaving ample time for you to explore and get a taste of the city. 
8. Kemah Boardwalk
Approximate distance: 20 miles
Estimated travel time: 40 minutes
Roughly 40 minutes and 20 miles southeast of Houston lies the Kemah Boardwalk, a large theme park that overlooks Galveston Bay. Kemah Boardwalk is known for its attractions, live entertainment, and restaurants like Bubba Gump Shrimp Co. and Landry's Seafood House. It was even named one of America's Top Ten Boardwalks by NBC. If you find yourself at Kemah Boardwalk there are many things to discover like going on a sailing adventure, walking along the Kemah Boardwalk Marina, or shopping at Baybrook Mall.
9. Dallas Arboretum 
Approximate distance: 240 miles
Estimated travel time: 3 hours, 40 minutes
Located nearly 3 hours and 40 minutes from Houston, Dallas Arboretum is best known for its beautiful botanical displays. The arboretum is home to a number of different gardens spanning 66 acres including the Jonsson Color Garden, A Woman's Garden, and Rory Meyers Children's Adventure Garden. When at the Dallas Arboretum make sure to see the flowers, check out the seasonal exhibits, or take a cooking class. There are also numerous events and activities that go on throughout the year including concert series and cooking classes. 
10. Galveston Island, TX
Approximate distance: 50 miles
Estimated travel time: 1 hour, 10 minutes
A charming beach town off the Gulf of Mexico, Galveston Island, TX provides beachgoers with a number of activities such as strolling along the Galveston Island Historic Pleasure Pier, visiting Moody Gardens, or exploring Galveston Island State Park. You'll never get tired of exploring this town filled with beautiful beaches, delicious restaurants, and unique architecture. It takes around 1 hour and 10 minutes to get to Galveston Island and is approximately 50 miles making this a quick day trip from Houston.