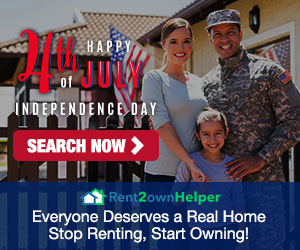 San Francisco | $2.395 Million
A three-bedroom, two-bathroom co-op in a 1921 building with 29 units
This apartment is in Union Terrace, designed by the Scottish-born architect T. Paterson Ross, who was also responsible for the Red Cross building at the Presidio and the Union League Club, where he died in a construction accident in 1922. The style was inspired by traditional pueblo homes, with terra-cotta flourishes and a central courtyard, and the units were situated to take advantage of the views: Alcatraz Island, Angel Island and the Art Institute complex are visible from the private roof decks.
Fisherman's Wharf is about half a mile away, as is the Telegraph Hill neighborhood.
Size: 2,370 square feet
Price per square foot: $1,011
Indoors: Every unit in this complex has a private entrance off the main courtyard. The front door of this apartment opens to a flight of steps that rises to the foyer. To the right is the living room; to the left is the bedroom wing.
The living room has high ceilings, a fireplace and access to a bright sunroom with windows on three sides and a door to the deck.
At the far end of the living room is a wide doorway that leads to the dining room, which has original crown molding and an interior window into the spacious kitchen. A breakfast area in the kitchen has a dedicated wine refrigerator and built-in wine storage; off the kitchen is a laundry room and pantry.
Across the foyer from the living room, the hallway splits into two parts: One leads directly to the primary suite, which has several closets, including one with a built-in vanity, and a bathroom with a marble-topped vanity and a combination tub and shower with a glass door. The other hall leads to two guest rooms; one is connected to the primary bathroom and could be used as an office or a sitting room. The bedroom next door has courtyard-facing windows. Another full bathroom and several closets are off the hallway.
Outdoor space: The private deck is nearly 500 square feet, offering ample space for sitting and dining with views of San Francisco Bay. Beneath the building are rooms that once served as servants' quarters and are now storage for shareholders; this unit also comes with a parking space.
Taxes: $29,940 (estimated); plus a $1,756 monthly co-op fee
Contact: Paul Warrin, Golden Gate Sotheby's International Realty, 415-407-8019; sothebysrealty.com
San Anselmo | $2.35 Million
A 1956 ranch house with four bedrooms, three bathrooms and a bonus space with a half bathroom, on a 0.2-acre lot
San Anselmo is one of the Marin County towns that have become increasingly popular in recent years: Just 45 minutes from San Francisco, it is within commuting distance of many companies, but also offers easy access to hiking and mountain biking trails. This house is few blocks from the center of town, within walking distance of United Markets, a grocery store specializing in locally produced and sourced items, as well as a handful of casual restaurants, including an outpost of Phyllis' Giant Burgers, a beloved local chain of old-fashioned hamburger shops.
Size: 2,682 square feet
Price per square foot: $876
Indoors: To take advantage of the direct sunlight that hits the front yard, the sellers landscaped it with gravel and set up planter boxes where they grow herbs and vegetables.
From the yard, stairs lead up to the lime-green front door, which opens into a foyer with hardwood floors. The hardwood flooring continues into an open living area with a black-painted brick fireplace and a wall of windows facing the deck and the trees beyond.
A dining area sits between the glass door that opens to the deck and a doorway to the eat-in kitchen, which has a chalkboard wall and new appliances, including a stainless steel stovetop from Bosch.
Three bedrooms are on this level, off a hallway that extends from the living room. The primary suite is at the far end, with windows that look directly into the trees and a bathroom with Heath tile and a new wood vanity. The two guest rooms, which face each other across the hall, have closets with built-in shelving; they share a full bathroom with more Heath tile and a combination tub and shower.
The lower level of the house, reached by a staircase off the hall, has a family room with direct backyard access. A guest bedroom on this level has an en suite bathroom and a window close enough to a citrus tree to reach out and pick fresh fruit without leaving the house.
Outdoor space: The deck off the living room has sweeping views of the neighborhood and a hot tub from which to enjoy them. An outdoor staircase leads down to the backyard, which has garden beds and a wood bench beneath a flowering tree. The garage has two parking spots and an attached bonus space with a half bathroom, making it a good candidate for a studio or work space.
Taxes: $29,432 (estimated)
Contact: Stephen Pringle, The Corcoran Group, 415-720-7832; corcoran.com
---
San Diego | $2.35 Million
A Spanish-style house built in 1914, with four bedrooms and two and a half bathrooms, on a 0.1-acre lot
This house was once part of the larger estate next door, built for the daughter of the original owners, and it has had few subsequent owners. The neighborhood, Bankers Hill, is one of the city's oldest, and like many of the homes there, this one was designed by the architects Richard Requa and Frank Mead. It is a block from the Spruce Street Suspension Bridge, a 1912 footbridge that offers views of the valley nearly 70 feet below. Downtown San Diego and San Diego International Airport are about a 10-minute drive.
Size: 2,552 square feet
Price per square foot: $921
Indoors: From the gate at the street, visitors ascend a set of steps, passing a walled front garden on the way to the front entrance. The glass front doors sit at the far end of a tiled patio.
They open into a foyer with original hardwood floors that continue straight ahead, into a living room with original wood trim, a window seat and a fireplace framed with Arts-and-Crafts tile.
To the right of the foyer is a formal dining room with a built-in cabinet and a period-appropriate hanging light fixture. Beyond is a kitchen with stainless steel appliances and an exposed-brick wall. A laundry room and powder room are also on this side of the house, along with doors to the rear patio.
The four bedrooms are on the second floor. To the right of the landing is the primary suite, which has a bedroom with a deep closet, a bathroom with a combination shower and tub, and a sunroom that could be used as a home office or gym. One of the three guest rooms off the long hallway has its own sunroom; each is large enough to comfortably hold a queen-size bed. They share a bathroom with a walk-in shower.
Outdoor space: The property is steep, with private outdoor spaces that include the front yard, landscaped with succulents, and a dining area beneath a rustic pergola. Another sitting area has a blue-tiled water feature and views of the city. The street-level garage holds one car.
Taxes: $24,672 (estimated)
Contact: Tim Stigers, Team Stigers Real Estate, Cairn Realty Group, 619-846-8272; redfin.com
For weekly email updates on residential real estate news, sign up here. Follow us on Twitter: @nytrealestate.