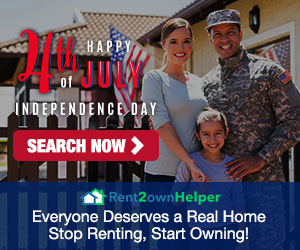 Having the proper lighting in your home is essential in more ways than one. Not only can the right lighting improve the way your home looks and feels, but it can also increase the value of your home. So whether you're selling a home in sunny Miami, FL, or in an overcast city like Seattle, WA, you should always consider lighting and the effect it has on your space. Read on to learn how installing recessed lighting can enhance the value and appearance of your home.
1) Recessed lighting can help your listing receive more views 
When you list your home for sale, the competition to attract buyers begins. Though professional photos are a must for driving active buyers to view your home online, those photos won't be nearly as enticing without proper lighting. Based on the most popular home trends in the U.S, homes with recessed lighting average the most views at 906 views per listing. More views mean more potential buyers, which could potentially help you sell your home quicker. 
2) Your home may sell above list price
If you're planning on selling your home, installing recessed lighting may be a great return on investment. Not only is recessed lighting among the most valuable home improvement trends in the US, but homes with this feature have an average sale-to-list price ratio of 101.5%. So, if you don't have recessed lighting in your home already, it could be a great project to take on before putting your home on the market. 
3) It can increase functionality and improve the look of any room  
In addition to increased home value, installing recessed lighting has many other benefits. This lighting type is perfect for low-ceiling homes because the fixture is built straight into the ceiling. It can also help open up your space and make the room appear larger. Another benefit is that you can incorporate focused light into the design of your home. For example, you can use recessed lighting to highlight wall art or decor pieces in your home. Additionally, the spotlight effect is great for modernizing a bathroom, illuminating a home office, or updating a kitchen.
4) Installing recessed lighting can elevate outdoor spaces
Recessed lighting isn't just great for interior lighting. It's also an excellent option for illuminating outdoor spaces. Whether they're embedded in the ground or installed to overhead fixtures, recessed lights can add character to your backyard oasis, patio, or other outside spaces. You can also use outdoor recessed lighting to highlight landscaping like trees or other plants when installed in the ground.
5) Recessed lights come in various shapes and sizes
Another perk of installing recessed lighting fixtures is the endless options you can choose from to fit your home's style. For those that want a brighter look, opt for recessed lights with a reflector trim to amplify the light in your space. If you're looking to illuminate a particular area of your home, choose an eyeball trim that will allow you to adjust the angle of the bulb in various directions. And if you're looking for a more modern look or want to accent a piece of decor or wall art, consider a pinhole trim, which shines light through a small opening for a more narrow beam of light. Regardless of your preference, there's a recessed lighting option for you.
*Per home listing data on Redfin.com, as of February 2022.
Individual results may vary. This is not intended as a substitute for the services of a licensed real estate agent or licensed and bonded home services, professional, or appraiser.