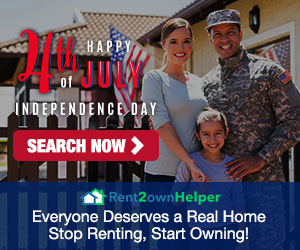 When moving into a new apartment or rental home, there are many things to consider – especially given that the average monthly rent in December 2021 increased a whopping 14.1% YoY. While rent isn't something renters can directly control, there are ways to slow the cost of rising rent like signing longer leases, renewing your lease for the same unit, and choosing to rent from landlords who reward loyal tenants. Preparation and research is crucial for finding an apartment or house to rent, and asking the right questions can ensure you land one that fits your needs and your budget.
So whether this is your first apartment or your tenth, begin your process by asking important questions – 66 to be exact. While not all of these questions will be suited for your specific renting needs, they're something to consider when searching for a rental property.
Questions to ask before you start looking for a rental
Apartment hunting is a big process, no matter if you're searching in Seattle, WA or Raleigh, NC. The best way to make the process easier is to understand what you need from an apartment before you start looking. After all, if you don't know what you need, how will you know if the apartment you're touring will be a good fit?
8 questions to ask yourself (and your roommates)
What's my budget, including utilities?

What apartment size do I need (e.g. number of bedrooms, bathrooms)?

How long do I plan to live there and do I plan to spend any time away for an extended period?

Do I need a pet-friendly building?

Which amenities do I absolutely need (e.g. dishwasher, air conditioning)?

Which amenities are nice to have, but not a deal-breaker?

What are the top five things I want from my apartment (e.g. proximity to work, parking, large kitchen, community pool, nearby public transportation)?

Do I prefer renting a unit in an apartment building or single-family home in a quiet neighborhood?
Your answers— and your roommate's answers if you're planning to live with someone— will set up your guidelines for determining what is a good apartment. Once you're clear on these, you'll be able to narrow down your search and make the apartment hunting process easier. It's tempting to skip this step, but it can be crucial when you're searching through the sea of apartments and rental homes.
Questions to ask when enquiring about a rental
Before you tour a rental, be sure that it meets your preliminary requirements. For example, if you need a pet-friendly building, you should only be considering pet-friendly apartments. And make sure that you are touring rentals in your budget – there's nothing more demoralizing than falling in love with an apartment you can't afford. 
You can find a ton of information about a prospective rental just by reading the listing. The landlord or property manager will help answer any questions about the property when setting up a time to tour it. During the phone call, be sure to gauge whether or not it's easy to work with the landlord or property manager. Do they seem courteous and professional? Or are they speaking curtly and rushing you off the phone? Consider if they seem like a person you want to do business with because you'll be interacting with them regularly, month after month. 
18 questions to answer before seeing a rental
How much is the monthly rent? Does it match what was advertised? 

Are any fees or services added to the monthly rent (e.g. concierge trash collection)?

What are the costs to secure the apartment? For example, do you need to pay first and last month's rent?

What are the security deposit requirements? How do I get my security deposit back?

What is the pet policy? Is there a pet deposit, pet rent, or pet fee? Are any of the pet costs refundable? 

Are there any pet-specific perks, such as a dog run, rooftop dog park, or pet waste stations? 

Which utilities are covered by the landlord? For example water, trash, sewer, heat, electricity, or Wi-Fi.

What's the typical cost for the utilities? Or are utilities included?

How do I pay for the utilities that are my responsibility?

What's the parking situation? Do I get a designated parking spot? Is there a parking fee? What is the parking lot and streetside parking like?

Are there any amenities (e.g. gym, pool, clubhouse)? When are they available? 

Do I need renters insurance? How much renters insurance do I need to purchase?

What is the application process and is there an application fee? How soon do I hear back about the application?

What are the income and credit requirements? Can I use a cosigner if I need one?

How often does rent increase and by how much? Are there any ways to reduce or avoid rent increases?

What's the smoking policy? Is there a designated smoking area?

What's the guest policy? Are there any special rules or limitations to having guests over? 

If there's a club area, rooftop, or other common areas, what is the policy for bringing guests there?
Questions to ask while touring a rental property
Touring your new apartment or rental is a critical part of the process. Nowadays, many renters are choosing to take virtual tours. Virtual tours are great, especially if you're moving across the country or even to a new city. But you'll want to be just as thorough as you would when seeing the apartment in person.  If there's anything you can't get a good look at, follow up with the leasing agent to get answers.
As you tour your prospective rental, take note of any red or green flags. Pay attention to whether common areas, like a front lobby, have proper security (ex. locked doors, working buzzers, and callboxes). You should also note if common areas are tidy, if they look recently cleaned, and if your neighbors feel comfortable enough to leave personal belongings unattended.
5 questions you should also ask about or observe while touring
How do I file a maintenance request and how quickly are maintenance issues resolved?

Can I paint or make other changes to the apartment?

What's required before I move in? 

Do I see any evidence of mold, mildew, or pest infestation? Is there anything in need of repair?

Is anything being updated before I move in?
6 questions to ask when touring the neighborhood
Before or after you view the apartment, take some time to drive or walk the neighborhood. Take note of what the area feels like to you. Is it a neighborhood you see yourself staying in for a while?
Is streetside parking full? Was it easy to find a space?

Are there any construction or other obstacles nearby?

What are the road conditions like? Are there lots of potholes?

What neighborhood amenities are available?

Are most of the buildings and lawns well maintained?

What's the noise level like?
4 questions to ask neighbors
Keep an eye out for your would-be neighbors and see if you can strike up a short conversation about living in the area.
Is the neighborhood generally quiet?

Do you like your neighbors? 

Do you enjoy living in the neighborhood?

Do you plan to stay in the neighborhood?
7 questions to ask other renters
If you're viewing a rental that's part of an apartment complex, see if you can find a neighbor to talk to. They can give you insider information your landlord or property manager may not have or may have misrepresented. You should be able to get a neighbor reference from your landlord, which is especially important if you're securing your new home long-distance. 
Do you like living here? Are you planning to renew your lease?

Are there ever any noise issues?

Is the management company easy to work with?

Are maintenance requests completed quickly?

When was the last rent hike and how much was it? Make sure this matches what the landlord or property manager told you. 

Have you ever had a pest problem? Is there regular maintenance to prevent infestation?

Has there ever been an issue with bedbugs? How did management deal with the issue?
Questions to ask before signing the rental agreement
Once you feel confident that you've found the right apartment, you'll need to sign the lease agreement. If this is your first rental, be sure to familiarize yourself with how rental agreements work. And, if it's your first time signing a lease or if anything makes you feel unsure, consider having your agreement looked over by a real estate attorney. 
10 questions you should ask before signing your lease
What options do I have for my lease term? For example, 12 months, 6 months, or a month-to-month lease. 

If I don't meet credit or income requirements, can I use a co-signer or guarantor? What are the credit and income requirements for a co-signer or guarantor?

What's the penalty for ending my lease early? Is there a way I can avoid paying fees?

If I decide not to renew my lease, how early do I have to notify you? Is there a special process for non-renewal?

Can I sublet the apartment? Ask this earlier in the process if you already know that you'll have to sublet during your lease.

How is rent collected? How do I receive proof of payment?

What are the late fees or penalties for late payments? Is there a payment grace period?

Can the landlord, property manager, or anyone else enter the apartment without notifying me? 

How are emergency repairs dealt with? Is there an emergency phone number?

Is there a preferred moving company or utility provider? Sometimes discounts are available for using providers in your landlord's network. 
Questions to ask when moving out of a rental property
The apartment rental process isn't finished until you move out. You can certainly ask the following questions before moving in, but chances are you'll forget a few of the answers. So when it's time to move out, be sure to discuss these questions with your landlord or the property manager:
8 questions you should ask before moving out
What are the cleaning requirements? For example, do I need to have the carpets steam cleaned or do I

hire a house cleaning service

?

Are there cleaning fees? How can I avoid paying cleaning fees?

Does the apartment need to be inspected by someone? Do I need to be present during the inspection?

Where and when do I turn over my keys? Will I be provided proof of return?

Is there anything that can make moving out easier, such as the use of the service elevator?

When do I receive my deposit? How do I receive a deposit (ex. check, direct deposit)?

Can I have a reference letter stating that I've been a good tenant? Or can I give the new landlord or property manager your contact information for reference purposes?

Is there anything else I should know about moving out? For example, does the thermostat need to be set to a specific temperature? 
Final takeaways
While not every question will be applicable to every move, many of these questions to ask when renting an apartment or house can clarify the rental search process. Make sure you know what information to ask upfront – and even after you move into your new place. The more questions you ask, the fewer surprises you'll have when renting.