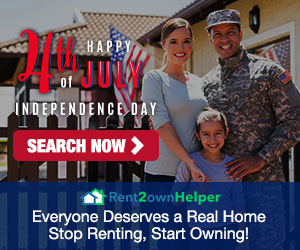 Back when Bethany and Paul Trust owned a two-bedroom co-op in Jackson Heights, Queens, they filled the place out with two adopted cats. "Two adults and two cats was perfect for that space," Ms. Trust said.
When their first daughter arrived a few years later, the space was still livable. Then came two more daughters, at which point the bedroom for all three girls — now 9, 7 and 5 — held a bunk bed with a trundle.
"Once we were outnumbered by kids, it became clear we would not be able to sustainably live in a 750-square-foot apartment," said Ms. Trust, a high school art teacher in Jamaica. Mr. Trust is an elementary school music teacher in Park Slope, Brooklyn, and a bass player. (While in graduate school, he moved from the Bronx because his bass wouldn't fit through the turnstile in the subway station.)
Stuck inside during the pandemic, the Trusts, now both 46, received endless noise complaints from neighbors. "We had three girls jumping off the couch," Ms. Trust said.
[Did you recently buy or rent a home in the New York metro area? We want to hear from you. Email: thehunt@nytimes.com]
The family needed either a ground-floor apartment with nobody below them or a house of their own. "We were so traumatized by noise complaints," Mr. Trust said. "We wanted our kids to be able to be kids."
They were hoping to find something with four bedrooms and two bathrooms, with a reasonable subway commute to work. Sufficiently large apartments in their beloved Jackson Heights were well beyond their budget, which topped out at about $750,000. But they could afford a place like that in Richmond Hill North or Woodhaven, both served by the J train and near Forest Park.
"These neighborhoods are still kind of off the grid, meaning they have gorgeous houses for relatively cheap, with subway access," said Mr. Trust, who is active in QueensLink, a nonprofit that promotes a transit-and-park corridor joining northern and southern Queens.
A friend connected the couple with Regina Schaefer Santoro, an associate broker at Parkside Realty of Queens, in Richmond Hill. "Driving around with Regina, it was, 'This is where my sister lives, this is where my niece lives,'" Mr. Trust said. "She knows every brick and tree."
As fans of public transportation, the Trusts had no interest in a car. "Their house didn't need a driveway and didn't need to be detached," Ms. Santoro said. "They gave a lot of 'I don't needs.' They did not want to do a lot of work, but were open to seeing what was available."
Among their options:
Find out what happened next by answering these two questions: