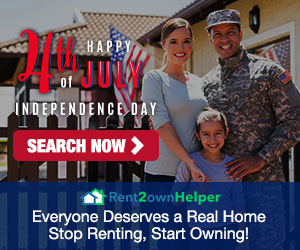 For nearly eight years, Nicole Brownstein and Zack Rhodes were mostly OK with their fifth-floor walk-up on the Upper West Side.
The couple paid $2,350 a month for a sunny one-bedroom overlooking other people's backyards. For counter space, they balanced a cutting board on the sink. The hot water cut out regularly, sometimes for weeks, so they'd shower at friends' places or the gym.
They were fine until the pandemic hit, "and then things became unbearable," said Ms. Brownstein, 32. Both were constantly on the phone for work, and they felt trapped inside by the 79 steps.
"You wish you could rappel out the window," said Mr. Rhodes, 33.
[Did you recently buy or rent a home in the New York metro area? We want to hear from you. Email: thehunt@nytimes.com]
Shortly before their wedding four years ago, they considered buying a place in Inwood, at the northern tip of Manhattan. There they encountered Lucas Callejas, an agent at Triplemint, who helped them define their goals. "He would say, 'You don't want a spiral staircase, and here are the reasons why,'" Ms. Brownstein said.
At that point, the couple couldn't afford more than a one-bedroom. So they waited and watched the market, while their incomes and their budget rose. Ms. Brownstein handles external communications for a city agency, while Mr. Rhodes is in sales at a market research company.
They hoped to remain on the Upper West Side, but not too far south. "I am not a fan of the area around Lincoln Center," Mr. Rhodes said. "I find it soulless."
They wanted a building with history and a story to tell, and were eager for a dining area where they could have dinner parties, although they preferred a narrow galley kitchen that would discourage guests from volunteering to help. "They distract you, and then you burn something, or they are standing in front of the drawer with the utensil you need," Ms. Brownstein said.
They also weren't keen on having a doorman. Ms. Brownstein's first city apartment was in Kips Bay Towers, with round-the-clock doormen. Once, when Mr. Rhodes was sick — he was living in Williamsburg, Brooklyn, with roommates at the time — he was unable to visit her for days. "The doorman brought me a chocolate bar and said, 'I am so sorry about your breakup,'" Ms. Brownstein said. "I said, 'No, he has the flu.' The doormen know too much about you."
For a sunny two-bedroom, one-bathroom co-op apartment within their budget — up to $1.3 million — they knew they would have to head north. During their search, they found that natural light came at a premium. But "we are looking at this apartment as a forever home," Mr. Rhodes said.
Among their options:
Find out what happened next by answering these two questions: