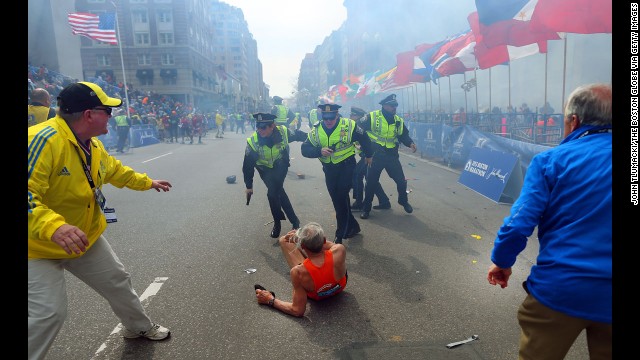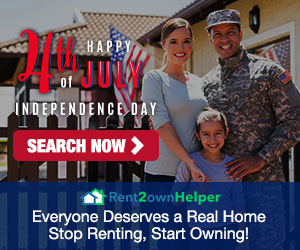 The bombs exploded 12 seconds apart near the marathon's finish line on Boylston Street.
According to Richard DesLauriers, the special agent in charge of the FBI's Boston office, the bombs contained BB-like pellets and nails.
The bombs were contained in pressure cookers, hidden inside backpacks, according to the FBI.
Victims
Timeline
April 16, 2013 – Obama, speaking at the White House, describes the bombings as an act of terrorism.
Officials confirm that there were only two bombs, despite earlier reports that other unexploded devices had been found.
Authorities, including bomb experts, search an apartment in Revere, Massachusetts, and remove items. Officials caution that there are no clear suspects and the motive remains unknown.
April 17, 2013 – A federal law enforcement official tells CNN that the lid to a pressure cooker thought to have been used in the bombings has been found on a rooftop at the scene.
Purported miscommunication between government officials lead several news organizations, including CNN, to report prematurely that a suspect has been arrested and is in custody.
At a press conference, the FBI releases pictures of the suspects they are seeking in connection with the bombings. The suspects are later identified as brothers, Tamerlan Tsarnaev, 26, and Dzhokhar Tsarnaev, 19.
Late in the evening, Massachusetts Institute of Technology police officer Sean Collier is shot and killed on campus. Soon after, Tsarnaev brothers carjack a driver in Cambridge. The driver is released about 30 minutes later.
As the police chase them, Tamerlan Tsarnaev and Dzhokhar Tsarnaev throw explosives out the windows and exchange gunfire with officers. Tamerlan is wounded and later dies at Beth Israel Hospital. He had bullet wounds and injuries from an explosion, according to officials.
April 19, 2013 – Boston police identify the bombers as Tamerlan Tsarnaev and Dzhokhar Tsarnaev, brothers from Cambridge, Massachusetts. They are of Chechen origin and legally immigrated to the United States. Tamerlan is identified as the person killed in the encounter with police while Dzhokhar Tsarnaev, a student at the University of Massachusetts-Dartmouth, remains at large.
Throughout the day, hundreds of law enforcement officers go door-to-door on 20 streets in Watertown, looking for Dzhokhar Tsarnaev, who authorities believe is still in Massachusetts. Boston-area residents are asked by authorities to stay inside as the hunt continues for Tsarnaev.
8:15 p.m. – Authorities announce they have a person they believe to be Dzhokhar Tsarnaev cornered. Law enforcement agents later take Tsarnaev into custody. He is hospitalized in serious condition.
July 10, 2013 – Dzhokhar Tsarnaev pleads not guilty to 30 federal charges.
October 28, 2014 – Phillipos, a friend of Dzhokhar Tsarnaev, is convicted on two counts of lying to federal agents.
March 3, 2015 – Jury selection is completed.
April 8, 2015 – After deliberating 11 and a half hours, the jury returns a guilty verdict on all 30 charges.
December 22, 2015 – Stephen Silva, the man who loaned Dzhokhar Tsarnaev the gun that was later used to kill an MIT officer, is sentenced to time served and three years supervised probation. Silva is also ordered to pay $800 in penalties.
January 15, 2016 – Tsarnaev is ordered to pay more than $101 million in restitution to victims and his request for a new trial is denied.
May 19, 2016 – Tazhayakov is released from federal prison.
February 26, 2018 – Phillipos is released from a residential re-entry program, bringing an end to his federal prison term.
August 29, 2018 – Kadyrbayev is released from federal prison and taken into ICE custody. He is deported October 23 and arrives in Almaty, Kazakhstan, on October 24.
December 27, 2018 – Attorneys for Tsarnaev appeal his death sentence, saying that Tsarnaev did not receive a fair trial. They say it should have been held outside of the city where the crime was committed.