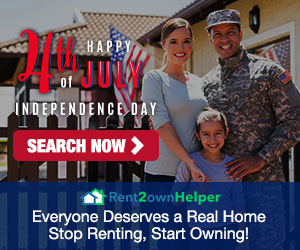 So you've decided it's time to transition from renting an apartment to buying a house. If you've always rented, you're in for quite a few changes as you look to buy. There is a lot to keep track of, from improving your credit score to preparing for unexpected costs. Plus, you have to manage apartment expenses while budgeting for a new house. Before you begin your journey, read these six tips on buying a house while renting an apartment, so you're as prepared as you can be.
1. Budget, then shop
Don't even think about house hunting until you have your finances sorted out. Many first-time homebuyers make the mistake of finding a place they love first and thinking about their finances second. Because renting doesn't build equity, it can be difficult to save money. If money is an obstacle in your homeownership goals, investigate down payment assistance and first-time homebuyer programs. These programs offer a variety of loans, grants, and credits to make buying your first home that much easier.
Before looking at houses, meet with your bank to determine what interest rates and mortgages you can afford. Then, find a real estate agent to help you through the homebuying process.
2. Shop smart
Learn what questions to ask when buying a house. Although the market changes every day, look for homes that fit your budget in areas with the amenities that you value. Stop by open houses to get a feel for what you can compromise on and what is a deal-breaker. Some items on your wish list may fall short in person, while others may skyrocket to the top of your list. Attend classes or seminars on buying a house while renting an apartment. Being informed is an important step in the homebuying process that can set you up for success.
3. Get your credit in check for better mortgage options
Before you start dreaming about the perfect home, you need to make sure you have a sufficient credit score. This is because lenders offer the best loans and lowest rates to customers with excellent credit. If you're looking to buy a home soon, there are ways to increase your credit score quickly, such as cleaning up your credit report and keeping your credit utilization below 30%. Ensure you are up to date on your rent payments as well. In general, the higher your credit score, the lower your interest rate.
4. Take the inspection seriously
As a renter, inspecting the property means checking to see if the appliances work or if there are holes in the walls. If anything major comes up, such as a drainage or mold problem, the landlord or property manager handles it. 
When buying a house, a home inspection is much more important. Before you buy a home, it's up to you and your home inspector to spot everything from water damage to electrical problems. When you're buying a house while renting an apartment, take your time to inspect a prospective home thoroughly.
While a general home inspection is always recommended to homebuyers, also think about if you need any other special inspections, such as a crawl space inspection or a lead-based paint inspection. These types of home inspections can help you avoid any unforeseen issues or costs, especially if the house you're buying is older or has unique features.
5. Factor in extra costs
Renting an apartment generally comes with standard fixed costs: water, sewer, garbage, electricity, and gas. In some cases, these utility costs are lumped into your monthly payment. 
When you buy a home, tracking these costs is now your responsibility. This can be a major surprise when preparing to buy a home. As a homeowner, you also need to invest in regular maintenance to keep your home and its systems working properly.  
When you own a home you also need to pay for property tax and homeowners insurance. Property tax is a tax you pay to state or local governments based on the value of your home. Most lenders also require that anyone taking out a home loan have homeowners insurance. The cost of homeowners insurance depends on the location of your home, the materials used to build it, and other factors as necessary. In some areas, you may need to purchase additional policies such as fire or flood insurance.
6. Repairs are your responsibility
This is one of the most daunting tasks that differentiates homeownership from renting. While landlords handle repairs and damage in rentals, as a buyer, anything that goes wrong in the home is up to you to fix. Your home is your sanctuary, and it's your job to keep it alive and livable.
To recap, be financially reasonable, balance savings and debt, take the time to inspect a property thoroughly, ask plenty of questions, and be mindful of extra costs. While renting is more convenient in some cases, buying property is ultimately a rewarding life milestone. Buying a house while renting an apartment can be difficult, especially if you're not well prepared. Learning how to do it right saves time and money, and makes owning your first home that much more rewarding.