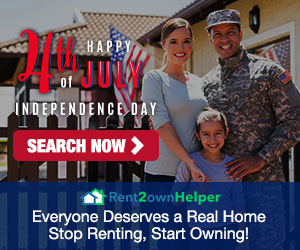 With three children under 5, and a fourth on the way, Elizabeth and Alan Mitrani were more than ready to move out of their one-bedroom apartment in New York City, where their living room doubled as a nursery.
"We were busting at the seams," said Dr. Mitrani, a dentist, describing the Upper West Side rental that her family left in 2014 for a new five-bedroom house in Englewood, N.J., that she and Mr. Mitrani bought for $900,000. Since then, the family has grown attached to this much smaller city on the other side of the George Washington Bridge, where Dr. Mitrani, 41, said her children ice skate, play soccer and "walk down the hill to buy ice cream."
But their connection to Englewood grew exponentially in September, when their house was flooded during Hurricane Ida, and then caught fire. Police helped them evacuate when the water filled their garage and was encroaching on the first floor. Before dawn the next day, the flood set off an electrical fire, and the city's fire fighters came to the rescue, saving some of the structure and many precious things, including the family cat.
"I thought, 'We'll be back tomorrow. This is complete overkill,'" Dr. Mitrani said, explaining why they left their tabby cat behind during the fast-moving events last fall. "I hope no one else ever has to experience this, but we saw how everyone was really there for us when we needed them."
She added: "We love Englewood so much, even a fire doesn't scare us off." The family is now renting in another part of the city while they rebuild their house.
With its bustling downtown filled with ethnic restaurants, art galleries and specialty shops, this nearly five-square-mile Bergen County city has a distinctly urban vibe, although its hilly terrain and many residential neighborhoods also make it feel like a small town. This combination — along with Englewood's proximity to New York City — is what attracts many buyers, said Marilyn Budnick, a resident and an agent with Sotheby's International Realty, who describes her home of the last 28 years as "very cosmopolitan."
"Living here, I still get the feeling of being in New York, even though it's New Jersey," she said. "There's just a lot going on."
Steadfast New Yorkers Michael and Alicynne Sher were reluctant to leave the city until Covid-19 struck. Joining what Mr. Sher called "the great pandemic relocation," they left their Upper East Side apartment of 23 years in late 2020 and moved to Englewood, where their two children had been attending private school for several years.
"We loved being in the city, but it started to feel a bit cramped," said Mr. Sher, 55, the owner of a crisis-management technology company. "New York was shut down, and the restaurants weren't opening. We were uncertain about the kids' bus service to school. It just didn't make sense."
He has no regrets about moving to the four-story townhouse that they bought for $802,000 and substantially renovated. "Everyone now has their own space to do what they want," he said. "The kids are within walking distance to their school. We're so close to the city, but I wake up to birds chirping and can see deer and foxes in the backyard."
What You'll Find
A few miles northwest of New York City, Englewood has as eclectic a mix of topography, housing, commercial development and demographics as one could ask for in a single municipality.
On the housing front, there are the multimillion-dollar estates in the East Hill section, several of which have belonged to celebrities, from Gloria Swanson to Alicia Keys. Closer to the center of the city, there are modest bungalows and two-family homes, as well as a number of condominium and rental options, including high-rise historic buildings like Tudor Hall, wooded townhouse developments along the Palisades and newer mid-rise apartment developments near Route 4.
The population of Englewood is equally diverse. According to the 2020 census, 32.5 percent of the city's 29,308 residents identified as white, 28.8 percent as Hispanic, 26.6 percent as Black and 9.8 percent as Asian.
The city also has a sizable senior population, which Janet Sharma, the coordinator of Age-Friendly Englewood, estimated at about 16 percent of the population. The group was formed in 2016 to help them age in place there, said Ms. Sharma, 77: "Englewood is a bigger town with a diverse population. It's very walkable and very safe. A lot of people want to stay in Englewood, but like everywhere else, it's expensive."
That bigger-town feel was a draw for Aviva and Shmuel Dabi. Both 74 and retired, they were ready to move to a more active community than Highland Park, N.J., where they had lived for 40 years. In January, the couple bought a three-bedroom townhouse in Oak Trail for $687,500; they are now renovating and expect to move in by June.
"We were looking for a place close to the city that had a sense of life to it," said Ms. Dabi, a former architect. "You see people sitting outside at the restaurants, going to get ice cream or Starbucks. The more we go there, the better we feel about our decision."
What You'll Pay
As of late February, there were 33 houses and 14 condominiums or co-ops on the market in Englewood, according to the New Jersey Multiple Listing Service. The median asking price for a single-family house was $1.695 million; the median asking price for a condo was $364,450. At the high end of the market was a nine-bedroom, 19th-century stone house on 1.7 acres, listed for $5.995 million; at the low end was a one-bedroom, one-bath condominium, listed for $220,000.
The median price of the 155 homes sold in 2021 was $551,000 — up from the $500,000 median in 2020, when 159 homes sold. As for condominiums and co-ops, 147 units sold in 2021, at a median price of $365,000; in 2020, 88 condos or co-ops sold for a median price of $345,000.
The Vibe
Running west to east through the heart of Englewood, Palisade Avenue is dotted with places to eat: South American restaurants, French and Latino bakeries, gelato shops and the old-fashioned Baumgart's soda fountain storefront that is now an Asian fusion restaurant. Nearby is the Bergen Performing Arts Center, a regional hub for live performances.
Traveling north to south along Dean Street, it is hard to resist the aroma emanating from the retail storefront of Balthazar Bakery, which has been producing bread and pastries for Balthazar's New York City empire in a former factory building since 2000. A couple of blocks south is Jerry's Gourmet and More, a vast emporium of imported cheeses, meats, wines and prepared dishes.
A mile away, one can seek refuge at Flat Rock Brook, a 150-acre nature preserve with forested trails, cascading waterfalls and an education center. The 28-acre Mackay Park is also popular, with its public ice skating and hockey rink.
The Schools
The Englewood public school system includes Donald A. Quarles Early Childhood Center for students in prekindergarten and kindergarten; Dr. John Grieco Elementary School for first and second graders; Dr. Leroy McCloud Elementary School for third, fourth and fifth grades; Janis E. Dismus Middle School for sixth through eighth grades; and Dwight Morrow High School for ninth through 12th grades (it also serves students from neighboring Englewood Cliffs).
The high school, which enrolls more than 1,000 students, includes Academies at Englewood, a selective magnet school specializing in medical, legal, business, engineering and technology studies, to which students from throughout Bergen County can apply. Average SAT scores at Dwight Morrow in 2019-20 were 537 in reading and writing and 530 in math, compared with state averages of 536 in each.
Englewood is also home to some of the region's most prestigious private schools, including Dwight-Englewood School, a coed day school serving 900 students, from prekindergarten through 12th grade, on a 45-acre campus; the Elisabeth Morrow School, a coed school founded in 1930 for students in prekindergarten through eighth grade; and the Moriah School, a modern Orthodox Jewish day school, enrolling students in nursery school through eighth grade.
The Commute
Englewood is served by Interstate 95 and Route 4, and is about four miles from the western terminus of the George Washington Bridge. Although there have been discussions about expanding the Hudson-Bergen Light Rail line into Englewood, the city does not currently have any train systems.
New Jersey Transit Bus No. 166 makes the trip from Palisade Avenue to the Port Authority Bus Terminal in Manhattan in about 40 to 60 minutes; the fare is $6 one way or $167 for a monthly pass. Other buses travel to the George Washington Bridge terminal in Upper Manhattan.
The History
Englewood residents were among the country's first to place their own long-distance phone calls without the assistance of an operator. The first transcontinental-customer-placed call was made in November 1951, when M. Leslie Denning, Englewood's mayor, picked up the phone and dialed 10 digits, waiting 18 seconds until Frank Osborne, the mayor of Alameda, Calif., picked up.
For weekly email updates on residential real estate news, sign up here. Follow us on Twitter: @nytrealestate.