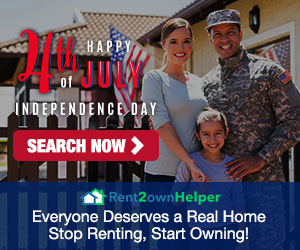 For five years, Krista Gutierrez rented the top floor of a two-family home in the Bronx for herself and her two children. The four-bedroom apartment cost $2,800 a month, but because it was in a detached house, she said, "I felt like a homeowner."
One thing, though, always reminded her that she was a renter: the parking situation.
The house had a one-car garage with a driveway so steep it was unusable. It faced a service road off Bruckner Boulevard, which meant there was no parking across the street.
"The parking was tough, and the neighbors weren't nice about it," Ms. Gutierrez, 48, said. "There is an unspoken thing that you don't park in front of anybody else's house. Cones, pails, every sort of thing they could put in the street to block the front of the house, they did. If I parked in front of the house that I rented, they would give me a hard time. It gave me anxiety."
[Did you recently buy or rent a home in the New York metro area? We want to hear from you. Email: thehunt@nytimes.com]
Two years ago, Ms. Gutierrez — who is divorced and lives with her daughter, 27, and son, 17 — landed a job as an executive assistant at a financial technology company. It was time to buy a house, and she told herself: "You will have a driveway that you own."
She also needed three bedrooms and two bathrooms, and she wanted a yard for Major, her poodle. Her initial budget ranged up to $600,000.
In her Country Club neighborhood, on the shore of Eastchester Bay, inventory was low as the pandemic buying frenzy took hold. She considered Westchester, but then she made a trip to an open house in New Rochelle, and the line at the door was so long that she never made it inside.
"There were whole families going to see this house," she said. "I was shocked by the fact that people bring the kids, they bring grandma, they bring everyone."
She didn't want to show her children a house that was out of reach, and she couldn't compete with all-cash offers and waived inspections. Even as her budget rose, she told her agent, Israel Sanchez of Keller Williams Realty NYC Group, not to bother showing her houses that already had multiple offers.
"I didn't have the stomach for a bidding war," she said. "I felt like I was never going to find anything."
For a while, she didn't. At one point, Ms. Gutierrez gave up and renewed her lease, which added another year to the search. But she persevered.
Among her options:
Find out what happened next by answering these two questions: