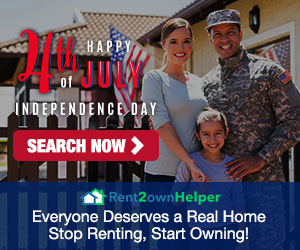 Whether you're starting a new job in your hometown of Nashville, TN or getting a fresh start across the country in Portland, OR, moving into your first apartment is an exciting milestone in life. There's something surreal about sitting in your new place for the first time and realizing that you finally have a place to call your own. However, knowing what exactly you'll need can be overwhelming, especially if you're starting from scratch. Even if you try to focus on the essential items, it's easy to get lost in the chaos and excitement of filling your new home.
With this comprehensive first apartment checklist, you'll learn what you need to survive in your first rental and what home goods you can put off buying – at least for now. We've sorted this first apartment checklist by room so you won't miss a thing. It's important to remember that while decorating your space is the fun part, be sure you have all the essentials and a few "nice-to-have" items to make your new house feel like home. The key is to find everything you need on the first apartment checklist while prioritizing the splurges that are most important to you. Let's get started.
First Apartment Checklist: A Room-by-Room Guide
Living room essentials and nice-to-haves
The living room is the first space we're crossing off on our first apartment checklist. It's usually the area where you'll spend most of your free time – your main hangout zone for entertaining, watching TV, lounging, and even working from home. Opt for hand-me-down items from your parent's basement or thrift store finds if they're in good shape. Here's what you'll need to include on your first apartment checklist to make the living room your ideal hangout spot: 
Living room essentials checklist:
Couch or 1-2 chairs

TV stand or mount

Couch pillows

Throw blanket

Coasters

Wall decor

TV

Speakers or soundbar

Lamp

Window treatments 
Living room nice-to-haves checklist:
Both couch and chairs for entertaining

Coffee table

End tables

Plants

Area rug

Speakers or soundbar
Kitchen essentials and desirables
Many first-time renters are surprised at how many items they need to acquire to have a truly functional kitchen. And unless you're planning to order takeout every night, we recommend purchasing some kitchen essentials. Here are some must-haves and the nice-to-haves to add on later to help make life in the kitchen run a little more smoothly: 
Kitchen essentials checklist:
Pots and pans

Salt and pepper shakers

Basic knife set

Dish drying rack

Baking tray

Oven mitts

Measuring cups and measuring spoons

Cutting boards

Mixing bowls

Basic cooking utensils

Aluminum foil

Plastic wrap

Wax paper

Reusable water bottle

Recycling bin

Microwave

Hand-mixer

Colander

Bottle opener

Can opener

Tea kettle

Blender

Coffee maker

Toaster/Toaster oven

Dish soap

Dishtowels

Sponges

Dishwasher pods

Paper towels

Ziploc bags

At least one plate, bowl, fork, knife, spoon, and mug

Food storage containers

Fire extinguisher
Kitchen nice-to-haves checklist:
Bag clips

Fruit basket

Full set of dishware, 4 place settings

Full set of glassware, 8 glasses

Full silverware set

Silverware organizer

Clock

Wall decor

Timer

Wine opener

Crockpot

Instapot

Water filter

Paper towel holder
Bedroom essentials and nice-to-haves
Creating an ideal sleep environment is crucial to your health and well-being, so feel free to spend a little more on bedroom essentials for things like a high-quality mattress and cozy, durable high-thread-count sheets. Here's what else you'll need on your first apartment checklist:
Bedroom essentials checklist:
Mattress

Bed frame

Sheets

Bed pillows

Pillowcases

Bedspread/comforter

Blankets

Dresser

Desk

Nightstand

Fan

Clock

Additional storage/boxes

Trash bin

Hangers

Shoe rack

Mirror

Curtains

Desk lamp

Laundry hamper
Bedroom nice-to-haves checklist:
Wall decor

Area rug

Vanity

Chair

Space heater, if necessary

Portable AC unit

TV stand
Bathroom essentials and nice-to-haves
Your bathroom is one of the areas where you can emphasize function over aesthetics, at least in the beginning. You can balance out what you spent on your bedroom by choosing less expensive yet durable products for your bathroom. Here's what you need to complete the bathroom:
Bathroom essentials checklist:
Shower curtain, liner, and hooks

Bath towels

Hand towels

Toilet paper

Soap

Toilet brush

Toiletries/personal care items

Hand soap

Plunger

Shower mat/bath mat

Shampoo and conditioner

Body wash

Small trash bin

Bathroom cleaning supplies

Toothbrush holder

Air freshener

Window treatment
Bathroom nice-to-haves checklist:
Hair towel/shower cap

Candle

Febreeze

Potpourri

Extra storage bins or baskets

Wall decor

Clock
Dining room essentials and desirables
If you have a dining room and plan to have meals there, here are a few essentials you'll want to buy. In many apartments, the dining room is not actually separate. Instead, it's more likely to be space for a table and chairs adjacent to the kitchen. Some apartments have a nice countertop separating the main living space and dining area from the kitchen. With a few bar stools, you could forgo spending the extra cash on a whole dining set and still have a highly functional dining area. 
Dining room essentials checklist:
Dining table and chairs

Trivet/hot pad

Barstools if you have a countertop
Dining room nice-to-haves checklist:
Placemats

Wall decor

Centerpiece
Fridge and pantry essentials 
You may need to make countless grocery trips for specific ingredients during your time as a renter, but you'll want to stock your refrigerator and pantry with these basics. Here's a starter list you can customize according to your preferences and cooking habits: 
Fridge and pantry essentials checklist:
Produce (fruits and vegetables)

Frozen and fresh meat

Frozen and fresh seafood

Meat alternatives

Dairy

Bread

Rice

Breakfast pastry (bagels, muffins)

Dessert

Pasta

Flour

Sugar

Baking soda

Baking powder

Yeast

Shortening

Vanilla

Chocolate chips

Salt and pepper

Spices

Oil (vegetable oil, olive oil, etc.)

Mayonnaise 

Brown sugar

Honey

Maple syrup

Sauces of your liking (BBQ, soy, etc.)

Ketchup and mustard

Frozen items (frozen berries, pizza, etc.)

Cereal

Canned fruits and vegetables

Soup/broth

Snacks

Beverages

Peanut butter or nut butter

Jelly or jam
Cleaning equipment and supplies
Moving is a dirty job. You may find that the bathroom, kitchen, or bedroom is not clean enough for your standards, so having a fully-stocked cleaning cabinet for a deep clean on move-in day can make all the difference. Be sure to have these on hand as you need to clean before moving in, and for weekly cleaning chores:
Cleaning equipment and supplies checklist:
Vacuum

Swiffer with both wet and dry pads

Multi-purpose liquid cleaners like Lysol or Mr. Clean

Paper towels

Trash bags

Toilet bowl cleaner

Dish soap

Dishwasher detergent

Laundry detergent

Stain remover

Sponges

Glass cleaner
Miscellaneous items for your first apartment
A starter toolbox is one of the "nice to have" items as you're moving in. Whether you need to reassemble a bookshelf or hang some wall art, you'll likely need a hammer and screwdriver on moving day. And if the ceilings in your apartment are high or the upper cabinets are out of reach, a step stool also comes in handy. Or, if your apartment isn't equipped with A/C, you might consider investing in an A/C window unit. Here's what else we recommend for your first apartment:
Toolkit checklist:
Screwdrivers (Phillips and flat head) 

Hammer

Nails and wall hooks

Step stool

Power strips and extension cords 

Batteries

Light bulbs

Measuring tape

Duct tape
"Extras" checklist:
Sewing kit

Iron and ironing board

Window A/C

Umbrella

Scissors

Scotch tape
First-aid essentials
Accidents happen. Whether you cut a finger opening a box on move-in day or are feeling under the weather months from now, you'll want a few first-aid supplies on hand: 
First-aid essentials checklist:
Band-Aids

Antibiotic ointment 

Anti-inflammatory (Advil, Motrin, or other)

Thermometer

All-in-one first aid kit
Contact the local utilities to service your apartment before move-in day
Internet

: If you have a Wi-Fi router, you'll need service, especially if you're working remotely or want to stream your favorite shows. If you don't have a router, you'll want to add that to your checklist.

Electricity:

Call the electric company as soon as you sign your lease to ensure they switch the account over to you. 

Water

: The same applies to the water company unless your property manager sets this up automatically.

Gas:

If your stove or heat run on gas, contact the gas utility to put the account in your name. 

Cable

: If you want cable in addition to the internet, call the cable company in advance as it may take a while to get on their schedule. 
Items you don't need to buy right away
There's no need to go overboard on decorations and house plants right away. Especially after paying your security deposit, first month's rent, and what you've spent on buying the essentials. If the budget is tight, plan to set aside funds over the next few months for those "nice-to-have" items at the top of your list. 
What to do on move-in day
Document your apartment's condition
Many property managers or landlords have a move-in checklist. This checklist should lead you to document the condition of each room and all of the fixtures. Before you move your belongings into your new home, take time to document the condition of every room and everything on the move-in checklist. Consider this step as part of a renter's insurance policy – you don't want to pay for damage done by the previous tenant. 
Measure each room
Depending on the size of each room, you may have to scale back on the size of your furniture. If you have a smaller bedroom, the queen or king-size bed you wanted to buy might not fit. You may have difficulty fitting an oversized sofa or dresser through a doorway or down the hall. When you measure rooms and door openings in advance, you can ensure your furniture will fit in your apartment before you purchase furniture. You'll also avoid damaging walls and door frames. 
Move your belongings safely and efficiently
Moving can be stressful. That's why the best way to move into your first apartment is to be as organized as possible. Label each box for its intended room to make things simple, and don't overload your boxes. Boxes come in many sizes, but not so you can fit more into a larger box. The largest boxes are actually for the lightest and bulkiest items like pillows and blankets, which take up a lot of space but don't weigh much. Use smaller boxes to pack heavier items. Most moving companies recommend that you pack boxes not to exceed 30 pounds, a weight relatively easy for most people to lift without injury. 
Wrap bulky items like the couch or sofa in moving blankets secured by packing tape. This keeps edges from scratching the walls and prevents anything that sticks out from the wall from damaging your furniture. All wood furniture should be wrapped in blankets or packing paper. Mattresses can be packed in an oversized box that slides over each side and taped together for safety. If you don't want to purchase boxes, a thick plastic wrap similar to painter plastic can protect your mattress. 
The items in this first apartment checklist are recommendations from those who have moved in the past. But you can personalize the checklist to meet your needs, wants, and budget, regardless of whether you're searching for your first apartment or becoming a first-time homebuyer.