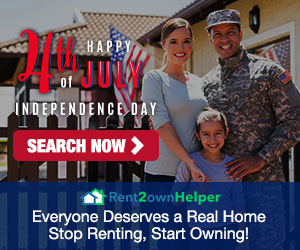 On December 30, 2021, what is now known as the Marshall Fire swept through several Boulder County towns—just north of Denver, Colorado. As the fire roared, near hurricane-force wind gusts helped to drive the spread.
By the time it was over, the destruction—which was initially estimated to be a few hundred houses—had a loss tally of nearly 1,000 structures. An additional 127 buildings were damaged. And, the vast majority of these buildings were homes. 
The fire ripped through the area so quickly that in most cases, there wasn't time to do much but grab the car keys and drive to safety. And, many of the homeowners who were forced to flee returned to nothing. Entire subdivisions were burned to the ground in the course of the fire. The only remaining evidence of the neighborhoods that once stood are the charred vehicles parked in blackened driveways and the strange brick stacks that were once used to frame doors and trim.
But the chaos that occurred that day didn't end with the fire. The following day—New Year's Eve—we got our first snow of the season, and the storm caused temperatures to plummet. In many of the remaining neighborhoods, the gas and electric utilities were out of commission due to the fire, and that—coupled with dropping temperatures—meant that some homes near the fire were at risk of freezing, and, in turn, at risk of bursting pipes.
But wait! There's more. After all, when it rains, it pours.
Not only did these homeowners lose their homes and belongings, but in many cases, their homeowners insurance policies may not have provided adequate coverage, given the unique conditions of the housing market. Here's why that happens—and what you can do about it if you're in the same boat.
Issues with insurance coverage in the booming housing market
The Colorado Front Range real estate market has been absolutely booming since about 2013. Prices have risen every year—and in the last 18 months or so Colorado home prices have appreciated 27%. Awesome, right? My house is worth more! 
But now picture this: It's the end of the year, you're relaxing at home with your family after having just celebrated a lovely Christmas. You just bought this house five years ago, and your family is settled in.
Suddenly, your relaxation is broken by the smell of smoke. You look outside, only to see raging fires headed your way. So, you grab your family and jump in the car and drive away. You hope everything is OK, but you have a feeling of dread. Those flames were really close and that wind is fierce.
The next day you're allowed back into the area, only to discover your home is burned to the ground, along with everything inside it. You review your policy and discover that the homeowners insurance policy you purchased when you bought your home covers you up to $500,000—but there's one problem: appreciation.
And, in this market, your home has almost certainly gone up in value significantly since the time you bought it. After all, your neighbor's house just sold for $749,000. You had the same model home and similar finishes, so it's reasonable to assume your home was worth $749,000 as well.
Some of that value is in the land, of course, and the land is still there. But what about the $249,000 delta between what you were insured for and what the home is worth now—which is $0, as it's just a burned-out shell? Who pays for the gap in coverage amounts due to the rapid appreciation occurring in the housing market?
This is the problem that some of the homeowners who lost their homes and possessions in the fire are facing: Their homeowners insurance policies may not include enough coverage to compensate for their total losses. And, it's a problem that any other homeowner facing a total loss of their home could face if they don't have adequate coverage now that home values have skyrocketed.
I wanted to find out how this insurance coverage issue will affect those who lost their homes in the Marshall Fire, so I reached out to my friend, Steve Longenecker, of Mountain Insurance: Longmont, to ask him how homeowners insurance works. (Luckily, I've never had to use it.)
Steve said that many homeowners insurance policies include what is called extended replacement coverage, which can cover 10% to 25% over the coverage limit. Some policies even go as high as 100% over the limit.
That's a silver lining for some of these homeowners—so long as their policy included this type of coverage. And it's highly likely that not everyone's policy does in this instance.
But whether or not the homeowners affected by the fire had adequate coverage, the daunting task of rebuilding thousands of lives now begins. Colorado Governor Jared Polis has declared a state of emergency due to the Marshall Fire. As such, FEMA is stepping in to help. Insurance companies have also sent in trailers staffed with adjusters to survey the damage to homes. But it's going to take a long time to clean up the mess.
I don't share this story for sympathy, but rather to show just how valuable and necessary your homeowners policy truly is. You don't need the coverage until you need it, but you can't increase your coverage limits after a calamity. You have to make sure you're covered beforehand—or you could end up in a similar situation.
Insurance lessons to learn from the Marshall Fire
To help you avoid similar issues, here are some tips for how you can use the lessons from this horrible tragedy:
1. Contact your insurance agent now.
It's important that you call your insurance agent or company today to check on your coverage—before something happens. Ask them to evaluate your policy coverage limits to make sure you're adequately covered.
Ask about extended replacement coverage. Find out if your company offers this type of coverage, whether your policy includes it, and be sure to ask how exactly that coverage works. Every insurance company is different, and you want to know how your company handles its coverage before tragedy occurs. 
2. Get a landlord insurance policy.
If you own rental property, you should have a landlord insurance policy. This type of policy covers the dwelling and appliances at your rental properties—and as with your own homeowners policy, you won't need it until you need it. But when you do, you'll be glad you have it.
Make sure your landlord policy covers lost rent, too. Most landlord policies will typically cover this expense, but the time to make sure yours does is before you need to make a claim.
You should also check to make sure that your policy covers the appliances you provided in the rental property. If it doesn't, you should inquire about what it would cost to add that coverage.
It's also wise to create a calendar reminder every year to reassess the coverage on your policy as our market increases.
3. Require your tenants to have a renters insurance policy.
As a landlord, your tenants should also have a renter's policy to cover their belongings in the case of an emergency like this. Your lease should require them to have this policy as a condition of their tenancy.
This policy also covers the costs of temporary housing if they are unable to live in your unit—so it's beneficial to both parties.
4. Start your claim ASAP.
Should you find yourself among the rubble of a catastrophe, you should reach out to your agent or insurance company as soon as possible to initiate the claim. Ask them for guidance with obtaining funds immediately for expenses like housing, lost rent, or replacing items lost in the disaster.
In Colorado, the Division of Insurance has a public adjuster who can help advocate for you. That said, you can also hire your own person to review your claims and help plead your case if you would like to take that route. 
Are you ready to invest?
One of the most frequently asked questions in the BiggerPockets forums is "How can I start investing in real estate with no money and bad credit?" The answer? You shouldn't. You need to fix your situation and invest from a position of financial strength.
Final thoughts
There is now evidence that the Marshall Fire was not a natural disaster, but was likely caused by humans instead. What that means is that it was likely preventable. The losses, which total hundreds of millions of dollars or more, are devastating. And, it occurred in an incredibly tight housing market—which not only lost about 5% of its housing on December 30 but simultaneously created 1,000 new buyers who need homes.
Do not put yourself in a position of being underinsured. Contact your insurance agent today to make sure you have adequate coverage on all your properties.