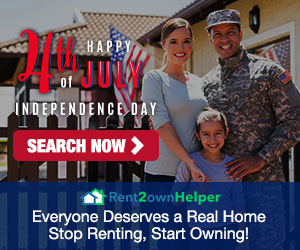 Moving to a new city is exciting, however, finding roommates who are responsible, easy to live with, and share similar interests can be difficult. Finding someone that checks off most of your boxes is something to prioritize from the beginning of your search. Whether you're looking for a roommate in a big city like New York, NY, or a small town like Sedona, AZ, this article will provide useful tips, ideas, and tools to help you find a great roommate in a new city. 
Know what you want in a roommate
It's good to know what you're looking for before you begin your search for a roommate. That means spending time brainstorming and figuring out what you want for yourself. Beyond the purpose of having a roommate to help pay the bills, you'll want a clear vision of what your home life should be like. 
Ask yourself what you value most in your home space. You want a roommate who values the same things as well or at least has similar cleaning habits. Understanding the root cause of your search will help you say no to situations that don't serve you, but look like a good idea on the surface— such as living with a good friend when you know their home habits won't fit your lifestyle.
How to find a roommate in a new city using websites and apps 
Today, there are dozens of roommate finder apps and websites where you can get in touch with potential roommates outside of your personal network. Particularly, if you're moving to a new city, you'll likely need to use a third-party to find someone to live with, including online resources. 
We recommend trying more than one option to get a wider range of potential roommates. Below is our list of sites you can use to find a roommate in a new city.
Name
Availability
Description
Facebook
Website and App
Many cities have housing pages and groups you can join to find a roommate
Craigslist
Website and App
Post a listing and receive replies or reply to existing listings

Easy, fast, and free. But, you may have to watch out for possible scams

RoomieMatch
Website only
Set filters to find a potential match. Premium accounts are about $20 a year.

Uses "scam busters" to review listings, and keep your information private

Diggz
Website only
You can like profiles of potential roommates to get a match (similar to dating apps).

Can be used to find roommates in many situations, such as long or short-term

Roomster
App available on Google Play and the App Store
Matches are based on profile answers, interests and hobbies, personality traits, and testimonials

Paid subscription

Roomi
App available on Google Play and the App Store
Fill out a profile to get matches based on a proprietary algorithm. $10 for 10 days

Users can connect social media profiles to screen potential roommates

PadMapper
App available on Google Play and the App Store
Post a listing using "Post a Pad" and receive replies or vice versa

Particularly popular in Canada. You can also use PadMapper to find an apartment

Rainbow Roommates
Website only
Sign up for a 15- or 30-day (refundable) membership to find roommates in the LGBTQ+ (and allies) community

NYC-only. Typically it takes two weeks to find a roommate. All applicants are pre-screened

Roommates.com
Website and app
Create a profile and receive matches for about $20 per month

A large site with many users. The paywall reduces the chance of fraud

Cirtru
Website only
Set preferences to receive matches

Useful in many housing situations

Particularly great for pet owners

RoomEasy
App available on Google Play and the App Store
Create a profile with tags to get potential matches

You review profiles and give out likes to receive a full match

SpareRoom
App available on Google Play and the App Store
Post an ad or respond to one

Every post is reviewed by a real person before posting live

BunkUp
App only available for Google Play
Fill out a profile and receive matches

Provides agents for people looking for an apartment

Roomaters
App available on Google Play and the App Store
Uses a personality test to find potential roommates

Great for looking for people with similar interests and hobbies

Circle (Circle for Roommates)
App only on Google Play
Create a profile and receive matches.
Users are all verified and have passed a background check
Roomies
Website only
Create a profile and find roommates moving to the area
Once you get to know a few candidates, it's a good idea to meet over a video chat. If you're close to one another, try meeting at a local coffee shop or another public area to see if they are a great fit. Before meeting, tell someone you trust that you are meeting up with a potential roommate and be sure to keep in contact with them. 
Keep in mind that there are fair housing laws you'll need to follow when advertising for a roommate. You should speak with a lawyer or local housing authority to make sure you understand and know how to navigate those rules. You'll also want to speak with local experts to make sure you're familiar with any rules surrounding tenant's rights, including any limitations on your ability to evict a roommate. 
10 questions you should ask potential roommates
There are many questions you could ask your potential roomies, but some are more important than others. Below are ten questions you should ask every roommate before moving in together.
Are you employed, how long have you been employed at your current job, and do you plan to stay there?
 Are you able to cover all the move-in fees (e.g. security deposit or brokers fees)?

Anyone with issues covering move-in costs should take some time saving up before you live together.

What percentage of your income would your rent make up?

You're looking for someone who is spending 35 percent or less on rent. Less than 50 percent if you're in a very expensive area. This also could be a very personal question some may not want to answer. Another approach you can take is to talk about how you each like to approach paying bills. Do they always pay bills the moment they're due, or do they put it to the side and get to it on a specific day of the week?

Do you have pets?

Or, if you have a pet, you can ask them if they like living with animals?

What is your daily schedule like?

What times are you typically home and away? They don't have to give hour-by-hour accounts of their day. This is really to understand the flow of use in your home and when you'll be able to have alone time or hang out together if you choose.

How often do you like to have guests over? What's your preference on overnight guests?

You might also want to ask about any significant other who might be over. If there will be a significant presence of another person, you should decide whether that's something you can work with or not.

Do you drink, smoke, or use recreational drugs at home?
What have your past roommate situations been like?

Are you still friends with old roommates? If your potential roommate only has bad things to say about their past roommates, this could be a red flag. Everyone has roommate trouble now and again, but someone constantly in conflict may have some unresolved issues of their own.

How clean do you like to keep the house?

This is a good time to discuss any cleaning rituals you both have or a pet peeve, like dishes left in the sink.

What do you want in a roommate?

This is a good time to discuss the sharing of household duties, items, and responsibilities. If anything of concern comes up, be sure to ask for clarification before ending the conversation. 
Other questions to ask your potential roommates
Beyond the basics, you're going to want to ask questions more specific to your situation. Here are some ideas to get you started.
Do you work from home?

Someone working from home may use more utilities which should be addressed. But a positive tradeoff could be that they keep pets company and accept packages dropped off at your front door.

What do you like to do for fun?

This is a good opportunity to see if you have any similar interests.

How cautious of COVID are you?

You can also ask about vaccinations and social distancing. If you have special requirements, be sure to discuss the protocols you need to follow.

What time do you usually get up and what time do you usually wind down?

This is to understand the general quiet hours you two could have.

Do you often cook at home?

This is especially important if your kitchen is small or if you do a lot of home cooking. If you're a vegetarian, vegan, or follow another special diet, you may want someone else who follows the same diet or doesn't consume foods you may have a severe allergic reaction to.

How long do you plan to live here?

If you want a long-term roommate, then stick to candidates looking for something similar.

What are your pet peeves?

Everyone has a few things that can irritate them, and it's a good idea to know what those are before you live together.

Have you dealt with any significant roommate or housing situations in the past?

How did you deal with them? Would you handle them in a similar way or take an entirely different approach?

Do you have a good credit score?

A better credit score can help get your application approved, and usually reflects how one manages their debt payments.

What else should I know about you? And what else do you want to know about me?
How to find a roommate: interview tips
Interviewing is a special skill all on its own. Below are our best tips for getting the most out of your interviews with potential roommates. 
Always be kind and courteous. People can get nervous in interviews with new people, so be patient as your prospective roomie opens up. 

Have your notes nearby and a way to record their answers. You don't have to use an excel spreadsheet, but you do want to be thorough. 

If you get an answer that makes the living situation a poor fit, you can (nicely) cut the interview short. Examples would be someone who prefers to smoke in the house when you like to live in a smoke-free environment.

You can ask for an employer reference letter if you want to. If you're in an expensive area and cost-sharing is your primary concern, it's a good idea to do so. 

You can also ask for references from an old roommate or landlord. If you're

looking for a rental

in a competitive market, you'll likely be able to get reference letters. Be prepared to provide your own.  
Other ways to find a good roommate
It's possible to find a roommate through your personal network even when you're moving to a new city. If you have a new employer with a large number of employees— or the work is seasonal— there's likely a way to get matched with other employees that are also looking for a roommate. Just speak to your HR department to see if they have a program.
Your college may have a strong alumni network in your new city. You can reach out to that network through social media or whatever networking site your school uses. You can also reach out to your friends, friends of friends, and followers to find a new roommate. 
Facebook, Instagram, LinkedIn, and Reddit are all great ways to get in touch with people in or around your current network. Don't forget to ask your friends if they know anyone in the area. Even if a roommate situation doesn't result from it, meeting mutual friends is a great way to get to know a new city. 
Things to consider when looking for a roommate in a new city
Moving to a new city is a big task. Here are some additional considerations you should make before starting your new roommate journey.
It takes time:

Finding the perfect roommate to live with doesn't happen overnight. Giving yourself plenty of time to plan and knowing what you want will relieve a lot of stress.

Splitting housing costs:

Divvying up the bills may seem straightforward, but it isn't. You may want to split rent based on room and closet size,

utility bills

based on who's home the most, and cleaning based on use. Be prepared to talk about these things before signing a lease. 

Roommate agreement:

Once you know how the household will run, it's a good idea to make an agreement with your roommate. It can be formal or informal. Either way, it's an agreement you can fall back on or amend during moments of conflict.

Maintenance:

If your rental agreement requires maintenance chores, such as mowing the lawn, decide who you will complete them before moving in. 

Rental agreement or lease:

Do you want or need both people on the lease? Do you want to be the primary lease-owner or never have your name on the lease? All these options come with advantages and disadvantages that work for different goals and attract different roommates. 

Covid precautions:

You'll want to live with someone that has similar habits when dealing with Covid. 

Furnishing the apartment:

If you have a lot of furniture, you should look for someone who doesn't. If you have no furniture, look for someone who has furniture or decide who will buy which pieces. 

Trust your instincts:

Don't disqualify a nagging feeling that you don't want to live with someone even when they otherwise check all your boxes. So long as you give yourself time, you'll have plenty of applicants to work with. 
LEGAL: This article is for informational purposes only. Always exercise caution and awareness of your surroundings when meeting strangers, and take appropriate safety precautions in selecting a roommate.