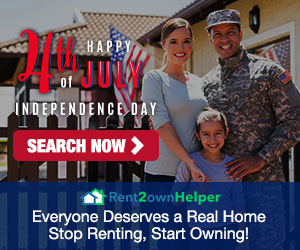 When it comes to setting up your home as a rental property, ample planning and preparation is needed before you can start advertising your listing to the world and taking on your new role as a landlord. The first decision to make before renting your home is determining if you want this to be a long-term rental, such as asking for year-long leases from tenants, or a short-term rental, like listing your property on Airbnb or VRBO. This guide on how to set up a rental property will walk you through these key considerations:
Setting up your house as a short-term or long-term rental

How to find out how much to rent your house for

Knowing your legal rights and responsibilities

Putting on your landlord hat

Pros and cons of short-term vs. long-term renting

Setting up your house as a rental
Whether you're setting up your home for a long-term or a short-term rental, you'll need to ensure that it's move-in ready for your renters. You'll want to double-check that:
All appliances are safe and working properly.

Entry to the house, whether by key or lock pad, is secure and accessible.

The house is clean, and if furnished, the furniture is in good condition.
If you're renting your house for shorter periods such as a vacation rental, you'll want to take the proper steps to set up your profile correctly for sites like Airbnb and VRBO. You'll need to include information such as:
Your home type and how many people your space can accommodate.

If children and pets are allowed, and if there are any additional fees.

An overview of your home and the nearby area, and highlight any amenities guests can enjoy when they stay in your rental.
How to find out how much to rent your house for
When renting out your house, you'll need to understand how much rent to charge to make sure you cover all of your costs, such as a mortgage, property taxes, insurance, utilities, and still be able to set aside some funds for maintenance and upkeep. You'll also need to cover costs associated with rental applications like conducting background and credit score checks on tenants, as well as hiring a cleaning service, a property manager, and contacting referrals.
Once you determine a price that covers your needs, you'll need to search and compare your listing to other rentals of the same or similar quality in your zip code, which applies to both short-term and long-term rental properties. Keep in mind that rental prices fluctuate in response to the local housing market and competition, so you'll want to factor these in when calculating monthly rent prices. 
Listing your home as a short-term rental
When getting your business and finances to list your home as a short-term rental, you'll want to:
Use an online calculator, such as a

rental estimate

, to compare similar properties in your area to determine how much to rent your home for

Consider offering a discount for extended stays. Also, consider increasing the rent on weekends, holidays, and other high-travel seasons.

Factor in cleaning costs, pet deposits, and other upfront

non-refundable fees

.

Protect yourself and your property with insurance.
Pro tip: For new hosts, Airbnb recommends listing your price lower than the suggested rate, so you can quickly get reviews and build up your credentials.
Listing your home as a long-term rental
When organizing your finances and business to offer your home as a long-term rental, you'll want to:
Determine the length of the lease you'll offer.

Set a price for security, pet, and other deposits.

Consider hiring a rental manager such as a property management company to handle rent and late fee collection, take care of repairs, deal with vacancies and evictions.

Invest in rental software to help with general property management and accounting.

Protect yourself and your property with insurance.

List your home on

rental sites
Once you have settled and secured the business aspects, you'll want to speak with a real estate lawyer to make sure you understand your legal responsibilities to cover your bases before renting your home.
Know your legal rights and responsibilities
The essential contract for a long-term rental is a lease agreement. As a landlord, you'll need to be sure all of the terms of the rental agreement are outlined on paper and signed by all parties involved. You'll want to make sure your lease outlines the following:
Length of the lease

Security deposit amount

Rental due date and penalties for late or missed payments

Responsibilities for repairs, basic upkeep, and maintenance — be sure to be specific about lawn care and pest control

The names of all tenants

Policies about pets, painting, noise levels, homeowners association dues and rules, and smoking

All related deposits

Eviction terms

Consequences for damaging the property
When determining the length of a lease, keep in mind that a month-to-month lease gives you the flexibility to sell your home when you're ready, while an annual lease is a more stable option for those holding on to the property for a longer-term investment. Either way, have a lawyer look over the lease to ensure you've included all of the necessary components and research tenant and landlord responsibilities in your state. When it comes to disputes, some states automatically favor the tenant over the landlord, so it's important you know the laws, rules, and regulations for your specific state when researching how to rent your house.
When it comes to a short-term rental, signing a lease is usually not involved. However, you still need to ensure that your renters understand and follow your policies. You'll want to have specific policies around cancellations, adding additional guests, clean-up or check-out procedures, and rules around any amenities like swimming pools or hot tubs.
Put on your landlord hat
When you decide to rent out your home, you have to be sure to separate yourself emotionally from your renters. While it's important to be flexible, remember that this is a business. A good landlord is someone firm but kind, while also understanding but not quickly taken advantage of. Other qualities of a good landlord include:
Good communication with quick response times

Reliable and responsible, and always acts honestly and with integrity

Well-organized and thorough, paying close attention to detail
Utilizing and developing all of these qualities will enable you to establish a strong, cordial, and candid landlord/tenant relationship when renting your home.

Pros and cons of short-term vs. long-term renting
There are many reasons to rent out your property, but deciding how to rent your house can be just as challenging as deciding who to rent it to. How do you know which is the best choice for you? Here are the pros and cons of each to consider: 
Short-term rental pros
More lucrative, especially if you live in a tourist destination

Flexible with scheduling so you can use the property for personal use

Possible

qualification for tax breaks

and deductions that are specific to short-term rentals, like the 14-day rule

Generally less wear and tear on your property
Short-term rental cons
Necessary to furnish and clean on a frequent, regular schedule

Some states, cities, or municipalities require short-term rental landlords to complete complex paperwork and cut through a mountain of red tape

You may lose money during slower periods of travel, such as in winter months if you own a beach house

More competition from surrounding properties

Typically more tasks and items to manage
Long-term rental pros
More stable and reliable tenants with less rental turnover

More consistent pay & income

Fewer bills that need to be covered by the landlord

The home generally does not need to be furnished
Long-term rental cons
Potentially larger gaps between tenants

Less control over the property

Finding the right tenants may take more time

The eviction process can be time-consuming and costly
While you won't find a one-size-fits-all package when it's time to decide on a short-term or long-term rental plan, the benefits – and shortcomings – associated with both are clear. Remember to always keep sight of your goals when deciding what kind of rental you'd like to pursue.