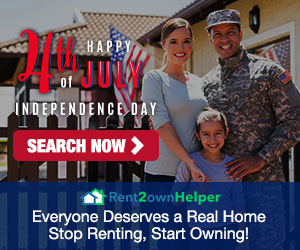 Like many older cities, Plainfield, N.J., went through difficult times in the second half of the 20th century, including a deadly riot in 1967, known as the Plainfield Rebellion. But the Union County city weathered those storms and is now better known for the handsome Victorian and Tudor-style homes built during its heyday in the late 1800s and early 1900s, when Wall Street bankers and other affluent New Yorkers followed the train line out to exurbia. Those vintage homes have long been more affordable than similar properties in nearby suburbs.
That's how Krisja Lorenson and Keith Salvata were able to buy an 1890s Victorian that has been featured twice in national publications (first in Scientific American, soon after it was built, and then in the Old House Journal in 2015, after previous owners restored it). In late 2020, the couple, who had been living in New York City, paid $830,000 for the 6,400-square-foot home, which has three turrets, soaring stained-glass windows and a wraparound porch.
"For the cost we paid for this insane house, there was nothing comparable you could get in any other town in commutable distance of New York," said Mr. Salvata, 42, a chief financial officer at a wealth management firm.
"Having an old house feels very special — to be stewards of this house and keep it going for another generation," said Ms. Lorenson, 38, a technical designer in the garment industry.
Plainfield residents say they like the multicultural atmosphere in this city of about 50,000, which is 46 percent Latino, 42 percent Black and 9 percent white, according to census data, and includes a large gay community.
"Plainfield is a wonderfully diverse city — Black, white, Latino, gay, straight. I'm a gay man, and it was just not an issue here," said Larry Quirk, 70, a 14-year resident and retired lawyer who is vice chairman of the city's historic preservation commission.
The city is also seeing a surge of redevelopment, with more than $1 billion worth of projects approved in recent years, said the mayor, Adrian O. Mapp. The new construction, most of it mixed-use, will help Plainfield "regain some of its glory days," Mr. Mapp said. Notable projects include the redevelopment of the former Muhlenberg Hospital site for residential and medical use; plans to turn a historic bank building into a banquet hall; and six new mixed-use buildings near the Netherwood train station. Overall, according to city officials, the city is expected to add about 3,000 apartments during the next few years.
Suzanne Kammin Baron, 56, an artist and art professor at Caldwell University, and Andrew Baron, 58, an artist, musician and paralegal, moved to Plainfield from Newark in July 2021, in search of more space, indoors and out. They paid $550,000 for a 1911 Arts and Crafts house with a large front porch.
Ms. Baron said she is happy "to be able to work on the porch, and be outside when I want, and walk to the park. It's quiet and spacious and close to nature."
What You'll Find
Plainfield covers six square miles, about 30 miles southwest of Midtown Manhattan, and is bounded by North Plainfield to the west, Scotch Plains to the north and east, Fanwood to the north and South Plainfield to the south. It has 10 neighborhoods designated as historic places by federal, state or local governments.
Among the best known is the Van Wyck Brooks Historic District, named for a 20th-century writer who grew up in the neighborhood; there, you'll find Victorian, Tudor-style, Italianate and Second Empire homes.
The Netherwood neighborhood is popular for its early-20th-century houses near the Netherwood train station, one of two in the city, said Darlene McWilliams, a longtime Plainfield resident and a real estate agent with Keller Williams, in Metuchen, N.J.
The Sleepy Hollow Historic District feels a little like an English village, with roads that wind around hills dotted with Tudor and other early-20th-century home styles.
"It's like you're in a storybook," said John Petrozino, 43, an administrator at an executive search firm. He and Angel Andino, 40, a school psychologist, moved to Plainfield from New York in September 2021, paying $686,000 for a 1930 Normandy Revival home. The couple had their wedding in the yard six weeks later.
What You'll Pay
Demand for Plainfield homes has come not just from New Yorkers, but also from empty nesters from nearby areas who sell their suburban homes and buy larger places with historic charm in Plainfield, said John DeMarco, a real estate agent with Coldwell Banker in Westfield, N.J., and a resident of the Sleepy Hollow neighborhood.
In the 12 months ending Feb. 1, 341 single-family homes sold in Plainfield at a median price of $365,000, compared with 393 single-family homes at a median price of $309,000 during the preceding 12 months, according to the Garden State Multiple Listing Service. Ms. McWilliams said the reduction in sales reflects a lack of inventory. A recent check of the multiple listing service found 36 homes on the market, from a one-bedroom condominium in a garden complex, listed for $159,950, to a 10-bedroom historic house, listed for $1.575 million.
The Vibe
Plainfield's arts scene has roots that reach back a century or more. The 102-year-old Plainfield Symphony is New Jersey's longest-running community symphony orchestra. The duCret School of the Arts, which is 95 years old, offers classes in ceramics, painting, graphic design and jewelry design. The Shakespeare Garden in Cedar Brook Park, created in 1915, is on the National Register of Historic Places.
The downtown shopping district is dominated by small businesses, including restaurants and bakeries, many catering to the city's large Latin-American population. Queen City Coffee Roasters is a relatively new addition to downtown, offering fresh roasted coffee in a cafe with exposed brick and artwork by local artists.
The Schools
The Plainfield Public School District serves about 9,700 students in 13 schools, including nine elementary schools, two middle schools, Plainfield High School, and Plainfield Academy for the Arts & Advanced Studies, which serves students in grades seven through 12. Three-quarters of the district's students are economically disadvantaged, according to the New Jersey Department of Education.
The average SAT scores at Plainfield High School in 2019-20 were 451 in reading and writing and 435 in math, compared with statewide averages of 536 in each. At the arts academy, the average scores were 481 in reading and writing, and 456 in math.
Private school options in the area include the Kent Place School, in nearby Summit, for girls in kindergarten through 12th grade; the Pingry School, a coeducational school covering kindergarten through 12th grade, with campuses in Short Hills, Basking Ridge and Pottersville; and Wardlaw+Hartridge, a private school in Edison. There are also a number of Catholic schools, including Koinonia Academy, in Plainfield; Holy Savior Academy, in South Plainfield; Union Catholic High School, in Scotch Plains; Mother Seton Regional High School, in Clark; and Roselle Catholic High School, in Roselle. Al-Minhaal Academy, in Plainfield, is an Islamic school for students in kindergarten through 12th grade.
The Commute
The trip to New York City takes about an hour via New Jersey Transit express bus; the fare is $10.75 one way or $267 monthly. By train, on the New Jersey Transit Raritan Valley Line, the trip takes a little over an hour; the fare is $11.75 one way or $336 monthly.
Driving to New York City can take an hour or more, depending on traffic.
The History
Plainfield's role in the Revolutionary War is highlighted at Drake House Museum, a city-owned property run by the Plainfield Historical Society. The Drake family, which built the home in 1746, owned slaves and freed them by 1769, said Nancy Piwowar, the president of the historical society. One of the freed men, named Caesar, later served in the war as a wagon driver. George Washington also spent time at the Drake home, discussing strategy with his generals during the Battle of Short Hills, in 1777.
For weekly email updates on residential real estate news, sign up here. Follow us on Twitter: @nytrealestate.