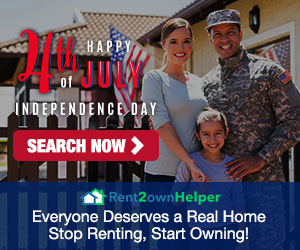 Kia has purchased naming rights to the Forum, the historic Inglewood sports and music venue, The Times has confirmed.
The deal is scheduled to be announced at a private unveiling on Monday inside the arena, but a sign bearing the new name, Kia Forum, has already been installed outside the building.
Financial terms of the deal were not immediately available. Kia also holds naming rights to the Kia Arena, a tennis venue that hosts matches for the Australian Open as part of Melbourne Park.
It's the latest venue in Los Angeles County to undergo a name change, after Crypto.com purchased the rights to Staples Center in November. In that deal, Crypto.com paid over $700 million for the naming rights, sources told The Times.
The Forum hosted the Lakers and Kings from 1967 to 1999, when both teams moved to what's now Crypto.com Arena.
Within the pearly-white columns of the Forum, the Lakers entrenched their dynasty, winning six NBA championships and 11 Western Conference titles in their 32-year run at the venue. All but one of those championships was won by the "Showtime" Lakers in the 1980s, led by franchise legends Magic Johnson, Kareem Abdul-Jabbar and James Worthy.
That dynasty is the subject of HBO's new series "Winning Time."
"When the Lakers were on, especially the Lakers, they would do these shots of the Forum," "Showtime" author Jeff Pearlman told The Times' "Binge Sesh" podcast in March. "You'd come in; it'd be a wide shot of the Forum. And you'd see, like, the palm trees and it would always be sunny outside. And then they would show the Laker Girls, and they would show different celebrities. And then you'd see like Magic and you'd see Kareem and Coop and these different guys and Pat Riley with the greased-back hair. "
After the Lakers' departure, the venue struggled for over a decade, until Madison Square Garden purchased it in 2012 for $23.5 million and poured in a reported $100 million in renovations. The arena reopened in 2014 with a concert by the Eagles.
The 17,800-seat venue remains a marquee tour stop for high-profile artists, with upcoming dates scheduled for Billie Eilish, Justin Bieber and Daddy Yankee. In 2019, the arena brought in a 12-month gross of $104.9 million, the third highest in the world, behind only Madison Square Garden and the O2 Arena, according to Billboard.
Clippers owner and former Microsoft Chief Executive Steve Ballmer bought the Forum from Madison Square Garden in 2020 for $400 million. MSG filed three lawsuits attempting to block the sale, protesting Ballmer's plans to construct a new arena for the Clippers nearby.
Ballmer is currently building the billion-dollar Intuit Dome, a few miles from the Kia Forum, to be the new home of the Clippers after the team's Crypto.com lease ends in 2024.
"I like to think about it as a basketball palazzo, an homage to the game of basketball," Ballmer said at a groundbreaking party in September. "It's not the Hall of Fame, but with as many championships as we're going to win here, it'll be better than the Hall of Fame."