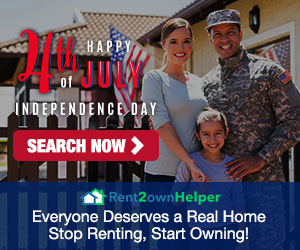 I wouldn't mind living in a bathroom if it was the one at Jessica Alba's family home, which has more windows (five) and shower heads (two) than my airless apartment in Queens. And Rainn Wilson's pet pigs, who sleep in their own casita with a Dutch door — aptly called the Pig Palace — have already realized my pastoral fantasy and desire for more breathing space.
For many of us, the past two years of the pandemic have given life to many urges: baking bread, adopting cute mammals and, in my case, spending countless hours on Zillow and watching home-tour videos on YouTube, daydreaming about mansions that I am no more likely to afford than I am to wake up tomorrow as a porcupine. Early in my obsession, I developed a mental tic: Whenever I walked by a pretty brownstone, I would guess its price and encourage my friends to do the same, an exercise that usually left none of us feeling great.
And by God, did my search history betray my sense of deprivation. It was filled with the likes of Architectural Digest's celebrity-home-tour series ("Inside Tommy Hilfiger's $50 Million Plaza Hotel Penthouse"), highlights from Netflix's "Selling Sunset" and a slew of videos offering peeks inside Manhattan's so-called Billionaires' Row. I learned many things: Zedd, the D.J., has a Skittles machine at his home, Tan France of "Queer Eye" has an unsurprisingly fastidious clothing categorization scheme and there's a moon rock in Serena Williams's living-room-slash-art-gallery.
What I lacked wasn't more square footage but a dose of gamefulness.
Soon enough, I was having a kind of dysmorphia around my shared one-​bedroom rental unit, whose sunlight is blocked by a tall, bullying high-rise across the street. The ugliness of my makeshift home office with blackout curtains and bookshelves-as-partitions worked my nerves.
Then, one day, through an algorithmic blip, I stumbled upon a video from a YouTube channel called Never Too Small. It featured a 247-square-foot unit in Melbourne's Art Deco Cairo Flats apartment complex. At first, its Kinfolk-esque aesthetics alarmed me because the web was already awash with that sort of minimalism — often exemplified by Modernist interiors or the sleek bohemianism of luxury Airstreams. But I was amazed to see how the Melbourne unit, through some architectural sorcery, fit everything one could want in a home. It might as well have been a neat origami piece hand-creased in ecru paper. Nothing superfluous. Nothing absent.
Next, I clicked on a video from the Apartment Therapy channel featuring a 590-square-foot Oakland home — the winner of its 2020 Small/Cool Contest — with many items in the house hand-built by the owners. To address the issue of limited storage space, the couple measured the heights of their favorite cans of olive oil and tea boxes to build a shelf unit that would fit them perfectly.
There's something adrenalizing about works made under creative constraints: haikus, black-and-white photography, Brompton bikes and Georges Perec's lipogrammatic novels. Perhaps this was why, even among the celebrity home videos, it was Amy Sedaris's zany one-bedroom apartment — with a lampshade made out of hair swatches — that stuck with me the most. ("Sometimes it gets frizzy when there's humidity in the air," Sedaris says about her lampshade. "I steam it.")
Before I discovered tiny-home videos, I had condemned my current living situation as a purgatory, a liminal phase before a more "complete state," namely, owning a single-family house. This is the kind of happiness deferral that I — and maybe you — carry out in many other domains of life, usually formulated as "My life will really begin once I achieve X." But what hit me as I watched the couple with their carefully measured shelves was not a particularly brilliant insight, but something I have intellectualized but never fully felt: There is no dress rehearsal in life. Let's freeze-frame here. Look around, we're on-air already. This — the moment we're in — is all there is. This is it.
What I lacked wasn't more square footage but a dose of gamefulness to take up the challenge of homemaking under constraint. I remembered that a decade ago, when I was serving in the army in South Korea, I lived with 24 people in a room that was roughly 500 square feet (not a misprint). For two years, each of us had a drab, two-foot-wide metal locker that contained everything we owned but that we nonetheless personalized. In college, I lived in my 80-square-foot single, where I was never in danger of misplacing my phone. Throughout my childhood, I never felt deprived growing up in yardless, porchless apartments. And I also had learned that extra space doesn't necessarily lead to happiness, during a stint spent in an unmanageably large house in semirural Canada whose vast size and creaking wooden floors, I thought, made it a great venue for a daytime séance.
So my partner and I went about reclaiming our apartment, scavenging for secondhand artworks at an antique shop where she lassoed an affordable piece of found-object art. I unbolted doors, installed floating shelves and glued patches of octopus wallpaper for subtle humor. Like many other rituals of the pandemic, watching videos of small homes restored some of what had been taken away — a sense of comfort and control, both of which the videos could remind us we never lost. It was as if we were solving a jigsaw puzzle — but one in which missing pieces were part of the final picture.
---
Sheon Han is a writer and a programmer whose work has appeared in The New Yorker, The Atlantic, The New Republic and other publications.