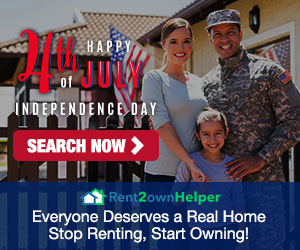 When the gargantuan Starrett-Lehigh Building went up in West Chelsea in 1931, it was quickly hailed as a masterwork of industrial modernism, a triumph both of engineering and of International Style architectural aesthetics.
Occupying the entire block from 26th to 27th Streets between 11th and 12th Avenues, the 19-story behemoth was a joint venture between William A. Starrett, a financier-builder who was also at work on the Empire State Building, and the Lehigh Valley Railroad, which operated an open-air freight yard on the site.
While the railroad kept most of the ground floor for its rail terminal, Starrett Brothers & Eken built a 1.8-million-square-foot manufacturing and warehouse center above it.
Minimizing the costly inefficiency of curbside truck deliveries, Starrett-Lehigh was designed to allow every floor to serve, in effect, as the ground floor. Trucks entered at 27th Street and headed down a ramp beneath the rail yard to a bay of three jumbo elevators, which hoisted them up to their desired floors, where they would back up for loading or unloading.
In the mid-1960s, the railroad tracks were torn out, and in the early 2000s, two of the three truck elevators were replaced by passenger elevators as Starrett-Lehigh was transformed into an office building catering to creative tenants like Hugo Boss Fashions and Martha Stewart Living Omnimedia.
Now RXR Realty, which bought the building for $920 million in 2011, is taking the transformation to the next level, replacing the last truck elevator with more passenger elevators as it completes its redevelopment of Starrett-Lehigh into an upscale 21st-century office building designed to foster a sense of community and make people want to be at work.
Central to this transformation is the creation of a "vertical campus," to be completed next year, that includes amenities spread over 10 floors. In the middle of the building, former truck bays are being reconfigured as recreation, lounge and fitness spaces, where commercial tenants will be able to choose between a golf simulator, billiards and a shuffleboard court.
On the ground floor, a food hall and a separate seafood restaurant by the chef Marcus Samuelsson will open to the public this spring, along with a new exhibit of Jean-Michel Basquiat artworks in a 10,000-square-foot exposition space. A new main entrance has also been added on 11th Avenue, serving as a gateway to the food hall for area residents and people visiting neighborhood attractions like art galleries and the High Line.
Watching all this change with keen interest is Robert Montelbano, 50, the building's director of logistics, who has managed the loading dock for decades. Mr. Montelbano is responsible for choreographing the enormous building's rough ballet of deliveries and pickups.
"It's very tricky," he said, "because 26th Street is an emergency route" that runs nearly "from river to river, and the police want it always open."
Mr. Montelbano was first dazzled by Starrett-Lehigh as a 10-year-old in 1981, when he rode with his father, who worked at a moving company in the building, as he drove a truck into the giant elevator and out into the second-floor garage, "a big open space, the size of an entire city block."
He also visited the building with his uncles, who owned a vending machine company and came to Starrett-Lehigh to buy video-game machines. (That was how he got to play Space Invaders before he ever saw the game in an arcade.)
One of Mr. Montelbano's cousins ran the loading dock, and Mr. Montelbano was hired to operate a truck elevator part time when he was 16. The following year he was hired full time, and around 1994, he took over as the loading dock supervisor.
In time, he began taking his own children to Starrett-Lehigh, either to watch the fireworks on the Fourth of July when they were launched from a barge in the Hudson — "the fireworks exploded right above our heads, you felt like you could touch them" — or to watch him work on Saturdays.
"I took them on the truck elevator, and they loved it," he said. "It was a big thrill, same as it was with me."
As building owners and tenants have come and gone, Mr. Montelbano has gradually become Starrett-Lehigh's de facto resident historian.
When workers were excavating the ground floor in preparation for the new food hall, they unearthed train tracks from the building's early days, and Mr. Montelbano lost no time in salvaging a section of train rail for his growing collection of Starrett-Lehigh artifacts.
"I could see they were throwing some pieces away, and I wanted it as a time capsule sort of thing," he said in an interview, while a pigeon wheeled through the loading area past the tailgates of delivery trucks. "It's part of the building's history, and it felt significant to have it on the loading dock."
From the beginning, Mr. Montelbano loved being part of all the manufacturing that went on in the building, and he particularly admired the Baby Watson Cheesecake factory. Hundred-pound bags of sugar and enormous containers of eggs would arrive and be shipped upstairs, where they would be mixed together and sent through long ovens on a slow-motion conveyor belt.
"It would come in as raw ingredients," he said, "and at the end you'd see the cheesecake, shrink-wrapped on pallets, going out in refrigerated trucks."
With the help of his daughter Ashley, a nurse and a dogged internet sleuth, Mr. Montelbano began learning about manufacturers that had occupied the building before his time.
In its early years, Starrett-Lehigh was home to a number of wine and spirits companies, like B. Cribari & Sons, makers of Sonnie Boy California Chianti, many of whose corkscrews, wine labels and matchbooks Mr. Montelbano has received as gifts from his four children.
"A tanker train would come through the loading dock" filled with wine "from a vineyard in California," he said. The liquid would be pumped upstairs to giant vats, and eventually leave in bottles.
A 1931 advertisement was an epiphany for Mr. Montelbano, as it showed a train pulled up to a platform where he works every day. Although the former track area was long ago filled in, the steel-covered edge of the former platform is still visible, curving incongruously through the concrete floor.
During World War II, a major tenant was the combustion equipment division of the Todd Shipyards Corporation, which produced giant burners to help power United States Navy warships.
"Riding roughshod over Nazi wolfpacks," boasted a wartime ad. "In ships of all types, Todd burners are working for victory."
Mr. Montelbano has collected these ads, along with antique badges of Todd employees and a 1944 operations report.
"The ads give you pride that this building was contributing to the good fight against the Nazis," he said. "That really amazes me."
Though hectic, the job is never dull. In 2011, the United States Immigration and Customs Enforcement, a tenant, asked Mr. Montelbano to set aside an elevator for items the agency had seized from the owner of an antiques gallery.
"Off the truck comes this thing, and they unwrapped it, and my God, it's an Egyptian sarcophagus like you'd see in a museum," he recalled.
As small businesses have moved out of Starrett-Lehigh during the pandemic, RXR has assembled blocks of space as large as 100,000 square feet for major tenants the realty company hopes will prove more financially stable.
But even as RXR looks to the future, and as renovations in the building continue, Mr. Montelbano still has an eye on the past.
"This doesn't look so nice, but it looks beautiful to me," he said, leading a visitor to the building's 12th Avenue car ramp and pointing conspiratorially to a time-battered, largely illegible sign above an exit. The sign appeared to bear the words "STOP DANGER."
Staring at the faded letters, Mr. Montelbano seemed transported back across the decades to a time when train cars trundled across the street from car floats at Pier 66 while a crush of trucks jockeyed for position on 12th Avenue.
"This is one sign I don't want them to see, because I don't want it to be thrown away during the renovations," he said. "If it ever comes down, I'm going to beg them to install it in my loading dock."
For weekly email updates on residential real estate news, sign up here. Follow us on Twitter: @nytrealestate.