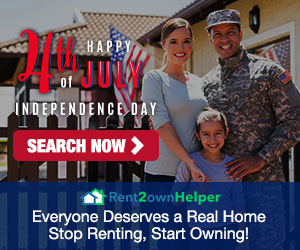 "I also think that there's a whole other conversation to be had around intergenerational wealth and owning and passing on homes," said Ms. Harris, the niece of Vice President Kamala Harris. "That's also something that we've been deprived of, right? It feels almost radical just to say even if this is temporary, this brings me joy. This is something I celebrate, and I'm putting it on the walls and all around me."
One of the things Harlem Toile does in drawing on traditional 18th-century French design is reference the history of elite Black American communities that are currently featured in popular culture, from a reboot series like "Bel-Air" to shows such as "The Gilded Age" and "Bridgerton."
Growing up in Atlanta, LaTanya Richardson Jackson, the Tony-nominated actor who is married to Samuel L. Jackson, was inspired by the history of Black wealth that surrounded her. "I saw fabulous homes with beautiful fabrics," Ms. Jackson said. "That's the narrative that I have always wanted to put forward, which brings us back to why I couldn't put the original toile de Jouy in my house. So I love the fact that Sheila saw something else." Ms. Jackson has Harlem Toile wallpaper in three rooms in her Los Angeles home and has used the fabric to upholster furniture as well.
Chris Gibbs, the owner of the popular streetwear brand Union LA, first saw Harlem Toile at the Underground Museum in Los Angeles. "It was stunning to me," he said. "In particular, being of Afro Caribbean heritage, the juxtaposition of this African influence on what would typically have been this European kind of art form, or wallpaper, really just blew my mind. It stuck with me for a really long time."
Mr. Gibbs was inspired to use Harlem Toile on sneakers and Sonos speakers, and some of the limited-edition items were out of stock in just a few hours, something that Mr. Gibbs is used to but that caught Ms. Bridges off guard. Laughing, he recalled that she would call him and say, "'Man, like I'm getting killed on Instagram because I made something, and it sold out too quickly. Like, I never thought I'd be saying that.'"
What Is the 1619 Project?
---
Card 1 of 5
Acknowledging a historic moment. In August 2019, The New York Times Magazine launched the 1619 Project, spearheaded by Nikole Hannah-Jones. The project explored the history of slavery in the United States and was released to coincide with the anniversary of a ship carrying the first enslaved Africans to the English colonies.
Designing more affordable items has given Ms. Bridges as much pride as creating the wallpaper (basic colors are $300 a roll). I bought the speakers while I saved for the wallpaper. Ms. Bridges also sells a Harlem Toile umbrella for $30 and melamine plates, which are $54 for a set of six. "I don't have kids to pass it down to, but for me, this is part of my legacy — this design and making these beautiful, meaningful things, accessible to many more people than normally could access me through interior design services," she said.