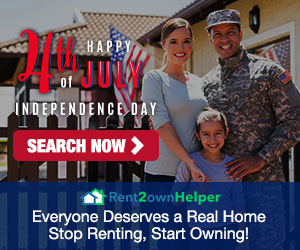 Mileen Zarin Wilsdon and Taylor Wilsdon felt caged in their Chelsea rental, a one-bedroom converted to two, with a windowless living room. The bathroom window received the best light, so they removed the layer of privacy film with a heat gun and a scraper, and kept the bathroom door open.
The couple, now both 30, disliked the apartment, but they liked Chelsea, where they had been living since relocating from San Francisco in 2018. They saved diligently to buy something, ideally in the neighborhood, but soon realized that their budget of up to $1.75 million wouldn't cut it for a big-enough apartment downtown.
"From a nuts-and-bolts perspective, we needed a true, dedicated office space, because we are both at home all day, so that eliminated a one-bedroom," said Mr. Wilsdon, an engineering manager for Yelp. Ms. Wilsdon runs her own event planning business.
So for a two-bedroom, two-bathroom place, they headed north, looking for a building with a prewar exterior and a modern interior.
[Did you recently buy or rent a home in the New York metro area? We want to hear from you. Email: thehunt@nytimes.com]
Mr. Wilsdon, whose desk setup includes three computer monitors, was alert to infrastructural needs. He sought Verizon Fios, and always checked the electrical panel in the apartments they visited. "We saw places that had only a 60-amp breaker, and my server equipment has a meaningful draw by itself," he said. "Some places had electrical from the 1950s or earlier."
The couple, along with their dog, Moose, had fled to a rented house in the Hamptons during the pandemic, and hunting from there took planning. So they tried to cram several viewings into each trip to the city. They found that important listing information was often sugarcoated.
One place on Central Park West in the 100s was advertised as being "a few blocks" from Whole Foods and the Columbus Square shopping area. But those few blocks meant a 10-minute walk. "I couldn't square that with the idea that we were buying our forever home and wouldn't be able to walk to the drugstore," Mr. Wilsdon said.
Disappointed, they took a detour to the Upper East Side. One Carnegie Hill apartment in their budget — advertised as 1,800 square feet, although their own calculations showed 1,200 — was mid-renovation. They loved the tree-lined location, two blocks from Central Park.
"We are big walkers and bikers, so we wanted to be park-adjacent," Mr. Wilsdon said. And after being in the Hamptons, they felt bad about bringing Moose back to the pavement.
Their agent, Lisa Chajet, an associate broker at Coldwell Banker Warburg, discouraged them from the Carnegie Hill purchase. "It was not a great apartment," Ms. Chajet said. "Two of the windows were lot-lined, the kitchen was interior, the ceilings were low, there were mousetraps everywhere and there were liens all over the apartment."
So the couple renewed their Upper West Side efforts. Among their options:
Find out what happened next by answering these two questions: