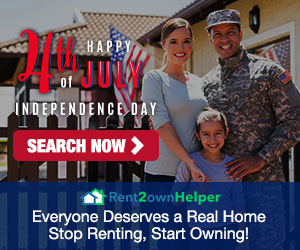 Rachel Oliner and Justin Worsdale's one-bedroom condominium in Williamsburg, Brooklyn, was perfectly sufficient when they worked in offices. But when they found themselves swapping back and forth between the bedroom and the windowless home office during the pandemic, something had to give.
"We could hear all of each other's conversations, and Justin is a musician on the side," said Ms. Oliner, 32, who works in operations for a startup. Mr. Worsdale, 40, is a software engineer.
They hung their bicycles from the ceiling and jockeyed for space in the small kitchen. Their dream was to live in a Brooklyn brownstone, but it seemed unattainable. "Who can buy a house in New York City?" Ms. Oliner asked. She followed the Instagram account of Danielle Nazinitsky, a Compass agent who specializes in townhouses, contacted her last summer and was surprised to find out that they could.
[Did you recently buy or rent a home in the New York metro area? We want to hear from you. Email: thehunt@nytimes.com]
The couple set their price at around $1.6 million, "which, when you're looking for a townhouse in not-far-out Brooklyn, is pretty difficult," Ms. Oliner said.
Mr. Worsdale would have liked to remain in Williamsburg, where he had lived for almost 20 years, but houses there were scarce and out of their price range.
"Williamsburg is a very condo-centric neighborhood," Ms. Nazinitsky said. Ms. Oliner preferred to head to Bedford-Stuyvesant, where she had previously lived with roommates.
The couple liked the tree-lined residential streets of Stuyvesant Heights, which was close to subways, shops and services, Ms. Oliner said. They were open to a two-family house, for the rental income. And they hoped to find a place in good condition, although most houses in their price range were a mess inside, with water damage, sagging stairs, cracked ceilings or rotting windowsills.
"Justin comes from Miami, where central air is king, and he wanted central air and central everything," Ms. Oliner said.
Window units "never really cool off the place," Mr. Worsdale said. "That is a level of suffering I am not willing to deal with anymore."
Buyers often find air-conditioning to be "a big hurdle to get their heads wrapped around," Ms. Nazinitsky said, because it is so expensive to install.
Mr. Worsdale had his own philosophy of the hunt: "It's like playing a slot machine," he said. "You almost have to become numb to being turned down. I think you have to have your hopes and dreams dashed a certain amount of times."
Among their options in Stuyvesant Heights:
Find out what happened next by answering these two questions: