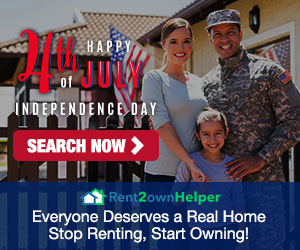 Kirk Gordon's bedroom is ideal for growing plants: light pours in through a pair of windows that look out over his street in Bedford-Stuyvesant, Brooklyn, keeping his money tree, jade plant and pencil cactus happy. On the bottom level of a shelving unit, though, he's brought in some extra help: a set of grow lights casts a bright halo over a row of seedlings and cuttings.
The shelf is home to two types of sumac, a flowering shrub used to make a mouth-puckering spice that he hopes to plant in his backyard this spring; a spindly bough of oregano, propagated from a local community garden; and a few hardy stocks of witch hazel, a native plant that he desperately hopes will grow roots in his new home.
This ragtag collection of roots and leaves is part of a grand plan that Mr. Gordon, a landscape architect, has for the apartment he moved into last December. He hopes to plant a backyard full of native plants that will support local biodiversity. It may even become a place to grow seedlings for Imani Community Garden in Crown Heights, where he has been a member since last spring, helping with composting efforts and harvesting food from communal plots.
When Mr. Gordon moved to New York in 2019 after finishing a masters program in landscape architecture at the University of Virginia, he hoped to find an apartment where he could put his green thumb to use. Once the pandemic hit, however, Mr. Gordon decided to stay in his inexpensive and comfortable Crown Heights sublet. He spent much of the pandemic biking around the city, "learning about the ecology of New York and beginning to see it as a place, an ecosystem, a bioregion on the coast," he said.
Last year, Mr. Gordon began looking for a new apartment in earnest. The process made him intimately familiar with Brooklyn's available backyards.
He said he saw the great potential for growth in the borough's backyards, but he also saw things that made him wince: a glut of paved backyards that do nothing to help the city's ecosystem, and often lead to increased runoff when it rains and even flooding.
"The aesthetics of real estate and the power of enhancing biodiversity are at odds," Mr. Gordon explained. "Landlords want a lot of usable area that is easy to maintain, and if you show a weedy backyard in a listing it looks sort of abandoned. But a weedy backyard might support more biodiversity."
It's easy to forget that a city as densely developed as New York is still an ecosystem, but Mr. Gordon insists that it's important for the city's residents to keep in mind.
The ecology of New York City, Mr. Gordon said, is "a whole layer over everything. Every container planter on a brownstone stoop contributes to a cloud of plants that exists everywhere. Things you do on your stoop and windowsill actually matter."
These plants can help support the local insects that have evolved alongside them. Both are part of the rich web that sustains the city's ecosystem and even the region's food systems.
---
$3,900 | Bedford-Stuyvesant, Brooklyn
Kirk Gordon, 29
Occupation: Mr. Gordon is a landscape architect for SCAPE in Manhattan.
A hopeful roommate search: "In my listings, I tried to express that I am looking to establish a home, and I'm trying to find people who want the same. As a millennial, you often just find a bunch of strangers and hope it works out."
Unlikely pets: "We have a worm bin in the basement, with compost worms. We feed them food scraps and cardboard, which they use as bedding, and they turn it all into compost. We can use that in our houseplants, or in the garden."
---
Many prospective landlords weren't open to Mr. Gordon's idea of revamping their backyards. "I came in thinking I was a shoo-in, saying, 'I can make your place look nice,'" he said. "But I got a lot of feedback that they just wanted to keep the backyard simple and easy to maintain: a lawn, or AstroTurf, or something paved."
He said his current landlord agreed to his vision, as she recently bought the property and the backyard is not much more than a patch of dirt. They are still figuring out how to balance their priorities, however.
"It's a negotiation about how to inject this wild or messy aesthetic into the backyard while still having it stay within the vision of what people expect a nice place to look like," said Mr. Gordon, who will pay for all the plants he installs.
Price was also an issue in Mr. Gordon's search. He knew he wouldn't be able to afford to live alone with a backyard, so he found two roommates through online listings: Annalise Wolf, 31, a Ph.D. student at Fordham University, and Loan Diep, 32, an academic researcher at the New School.
The trio is still settling in, but they have already divvied up the space and begun making it a home. The living room feels like a well-loved library, with thoughtfully mismatched chairs and bookshelves covering much of the walls. Ms. Wolf keeps a desk in the living room since her bedroom is the smallest. "It feels really cozy," Mr. Gordon said, adding that they've already begun cooking for each other.
As he looks toward spring, Mr. Gordon is aware of the uncertain road ahead for himself and his garden. It may take him two years to successfully grow the spice bush and American witch hazel, among other things, that he dreams of planting. And if his rent increases dramatically — something that has been happening a lot lately in the city — he may have to leave before his garden is in full bloom.
"My backyard may benefit from two years of my efforts, and then who knows," he said. "There's just so much turnover. That's why people want a paved backyard."
For weekly email updates on residential real estate news, sign up here. Follow us on Twitter: @nytrealestate.