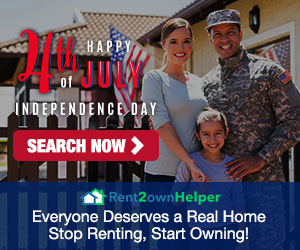 Otherwise known as "The City of Bridges" and "Steel City," Pittsburgh, PA offers residents affordable housing options, a vibrant arts and culture scene, an opportunity to be a part of one of the most loyal fan bases in the sports world, and much more.
It's a great city to move to for anyone looking to relocate to a place with a thriving food scene, friendly people, and access to nature. Here are eight top reasons to move to Pittsburgh, in no particular order, and why you should consider making this city your new home.
1) Access to waterways and green spaces
You don't have to venture far out of the city to enjoy the outdoors. Sitting at the heart of three rivers – the Monongahela, Allegheny, and the Ohio River – the waterways in Pittsburgh aren't just breathtakingly beautiful, but offer access to a handful of watersport activities. You can kayak, paddleboard, go boating, or cruise down the rivers on the Gateway Clipper, a dining and sightseeing cruise. 
While the skyscrapers and downtown skyline are impressive enough, the greenery around the city will also leave you equally as stunned. Frick Park and Schenley Park are among the many great green spaces nestled in the city, where you can go biking, hiking, running, or picnicking.
2) Sports culture
It's no exaggeration that Pittsburgh has unparalleled team spirit and camaraderie no matter the sports team, be it the Steelers (NFL), Penguins (NHL), or Pirates (MLB). These teams are consistently competitive in their respective sports, giving their fans countless reasons to root for them.
3) Affordable living
Affordable living is one of the key reasons people move to Pittsburgh. It's relatively inexpensive for a big city, offering residents more bang for their buck. In fact, it costs 12.5% less to live in Pittsburgh than the national average. And, the median home sale price in Pittsburgh is $225K, nearly $165K less than the median sale price for the US housing market. However, it is important to keep in mind that the cost of living in Pittsburgh varies depending on which neighborhood you live in, primarily due to home prices. For example, Squirrel Hill South has a higher cost of living than Summer Hill, with a difference of $106K. Be sure to calculate how much home you can afford in Pittsburgh before beginning your home search. 
4) Pittsburgh's thriving food scene
It's safe to say that Pittsburgh is a haven for food enthusiasts, and always has been. In fact, the idea behind the Big Mac originated in the city as well as the famous Heinz ketchup company. Another longstanding Pittsburgh delicacy is the Pierogi, a European dumpling with a sweet or savory filling. 
For restaurant-goers, some Pittsburgh classics include Primanti Bros which serves mouthwatering deli sandwiches, topped with french fries, coleslaw, and tomatoes. Another local favorite is Pamela's Diner, famous for its hotcakes and potatoes. There are also several gastropubs—like Butcher and the Rye, Meat & Potatoes, and The Commoner—for those who want a cocktail with their dinner. The food scene here offers endless cuisine options from around the world. 
5) Arts & Culture
Yes, sports here in Pittsburgh are big, but so is the arts and culture scene. All over the city, you'll find art galleries, museums, theaters, and more. Be sure to check out the Byham Theater, the Benedum Center, Mattress Factory, the Andy Warhol Museum – North America's largest single-artist museum – the Carnegie Museums of Pittsburgh, and the Children's Museum of Pittsburgh. You can even enjoy world-class ballet, symphony, and operas in Steel City.
6) Pittsburgh's theme park
Another reason to move to Pittsburgh is for the theme park. Kennywood Park has everything from wild rides to the tastiest of treats. The park first opened in 1899 and has been providing locals and visitors years of live entertainment, exciting carnival games, and thrilling rides. Once named "The Roller Coaster Capital of the World," the park boasts 46 rides varying from wooden to steel roller coasters, water rides, and much more.
7) Weather
If you love all four seasons, you'll love Pittsburgh's weather. It's true that Pittsburgh winters get cold and snowy, with an average low of 21 degrees in January. Some winter activities near Pittsburgh include skiing at the Laurel Highlands and tubing at Boyce Park. If you're wanting to avoid the wintry outdoors, popular indoor activities include rock climbing, visiting museums, and shopping. Summers tend to be hot, with an average high of 84 degrees in July. With this nice weather comes the opportunity to enjoy outdoor events and concerts, spend time on the water, and catch up with friends in one of the city's many parks.
8) Picturesque neighborhoods
Home to 90 neighborhoods, including Regent Square, Lawrence, Highland Park, and Mount Washington, just to name a few, Pittsburgh has an option for everyone, each with a distinctive personality and charm. Every community offers something different, such as walkability to local coffee shops, a luscious botanical garden, or a park to admire the stunning fall foliage. You can't go wrong when choosing a neighborhood, all the more reason to move to Pittsburgh.
Methodology: 
Median home sale price data is pulled from the US Housing Market resource during March 2022.