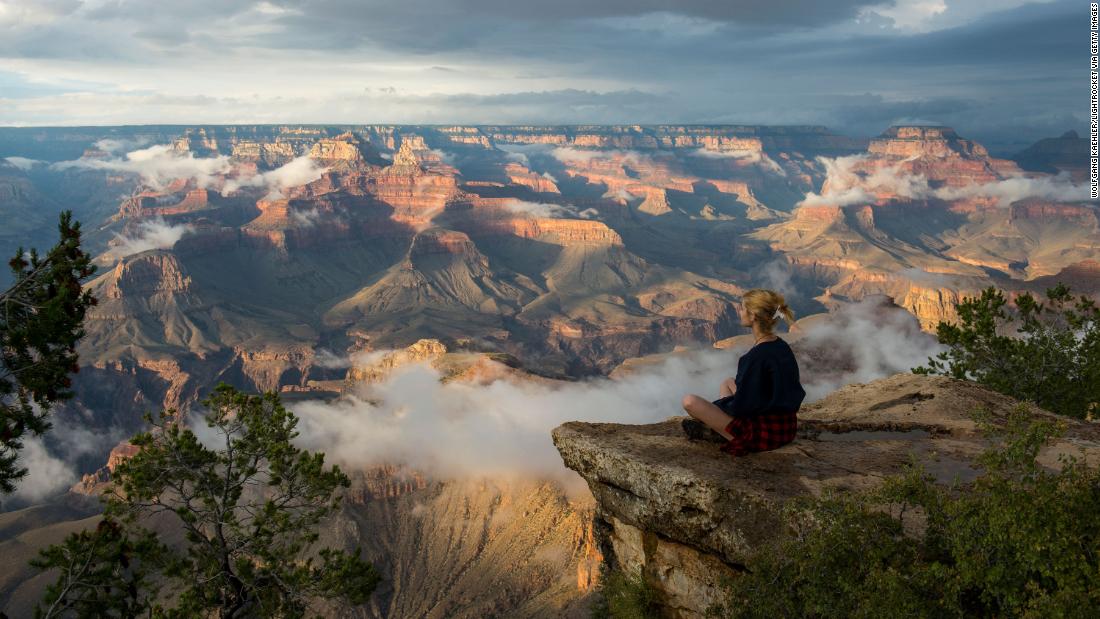 Editor's Note — Coronavirus cases remain high across the world. Health officials caution against travel unless you're fully vaccinated. Below is information on what to know if you still plan to travel, last updated on February 11.
(CNN) —
If you're planning to travel to the United States, here's what you'll need to know and expect if you want to visit during the Covid-19 pandemic.
The basics
After restrictive, nation-specific closures throughout much the pandemic, the United States reopened its borders to fully vaccinated visitors on November 8, 2021.
What's on offer
The size and scope of the United States gives travelers so many choices.
There are awe-inspiring landscapes (Alaska, Utah and the Maine coastline) and world-renowned city breaks (New York City, Las Vegas and Los Angeles).
There's cultural variety (Boston, Austin and San Francisco) and delicious food (Chicago, New Orleans and Charleston).
Finally, it has some of the world's best road trips (California Highway 1, Route 66 and the Blue Ridge Parkway).
Who can go
The United States no longer has any Covid-related travel bans in place against specific countries. A travel ban on eight nations in southern Africa initially hit by the Omicron variant of the coronavirus was recently lifted.
Visitors 18 and older who are not US citizens, US nationals, lawful permanent residents or green card holders must be fully vaccinated to enter. Children 17 and younger are exempt. Click here for other exceptions.
What are the restrictions?
To be considered fully vaccinated, travelers must have received their second dose (or one dose for a single-dose vaccine) 14 days before arrival.
As of February 11, boosters were not required to be considered fully vaccinated.
The vaccine must either be approved by the US Federal Drug Administration or must have an emergency use listing from the World Health Organization (such as Astrazeneca). Mixed dose vaccinations will also be accepted. Find the complete list of accepted vaccines here, along with acceptable ways to prove vaccination.
All air passengers 2 or older with a flight departing to the United States from a foreign country are required to show a negative result from a Covid-19 viral test taken no more than one day before travel or present documentation of having recovered from Covid-19 in the past 90 days before they board their flight.
There are no exceptions for US citizens or the fully vaccinated on the testing requirement. Find out more about testing here.
The vaccination requirement does not apply to US citizens, lawful permanent residents or US nationals. 
Wearing a mask over your nose and mouth is required in indoor areas of public transportation, including on airplanes, buses, trains and other forms of public transit. Learn more about this requirement here under the "During Travel / Masks" header.
What's the Covid situation?
Since the pandemic began, there have been more than 77.5 million total cases and more than 917,000 deaths in the United States (as of February 11). Find out more details with CNN's Covid tracker.
As of February 11, about 545.5 million doses have been administered across the country. That translates to 164 doses per hundred people. You can get CNN's state-by-state breakdown here.
What can visitors expect?
Overall, the United States is mostly open for places that tourists typically enjoy: national and state parks, ski resorts in winter, museums, restaurants, entertainment venues, theme parks and such. However, individual shows and venues may close temporarily during Covid outbreaks.
Find out more about Disney parks in the United States and the world here.
Regulations on mask wearing, testing for entry, vaccines and quarantines can vary a lot by state, county and city. It's important check the rules of your destinations before travel. This CNN guide provides links to Covid rules and safety information for each state.
Hawaii and the US territories of Puerto Rico and the Virgin Islands in the Caribbean have some of the strictest rules for travel within the United States. Find out more about Hawaii here. Learn more about Puerto Rico and the USVI here (along with seven other Caribbean destinations).
Some major US tourist cities — New York, San Francisco, New Orleans and Washington, among others — currently have vaccine or testing mandates for indoor entertainment venues. Find out more about visiting New York City here.
More useful links
Our recent coverage
The NFL's newest glittering shrine, SoFi Stadium in Los Angeles is full of superlatives that make it one-of-a-kind.
Martin Luther King Jr. traveled a lot in his quest for social justice. Find out where you can walk in MLK's footsteps here.