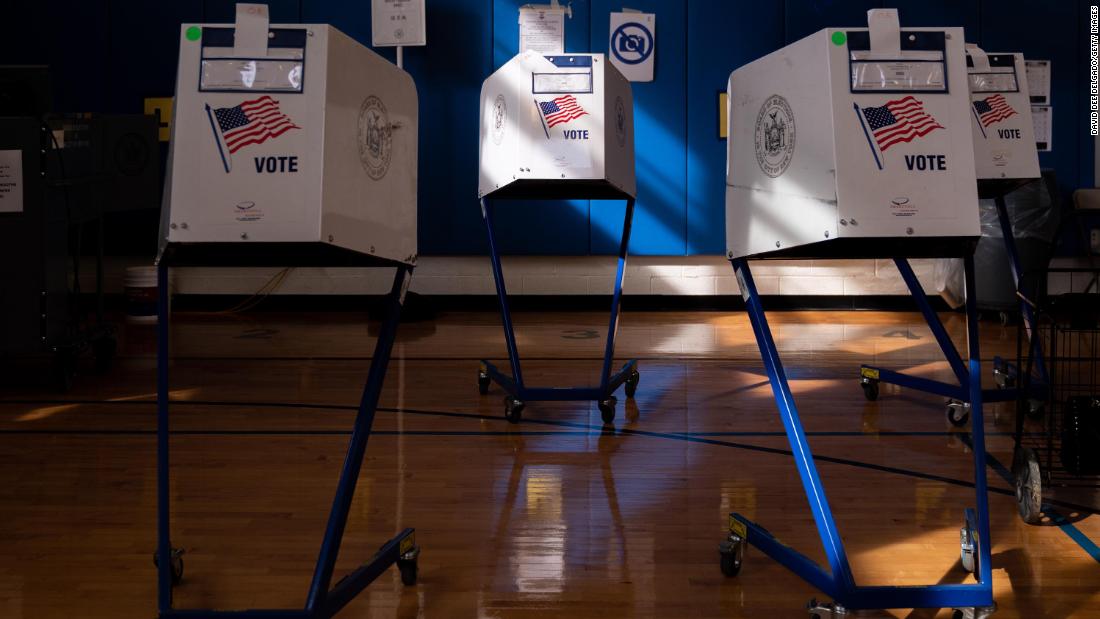 The voters who will actually turn out for the fall election are likely going to be disproportionately Republican based on current polling data and history.
Take a gander at our
CNN/SSRS poll
from last week. It featured a rather close race when all registered voters were asked who they would vote for if the election for Congress was held now. The generic Republican candidate garnered 44% to the generic Democratic candidate's 43% — a result well within the margin of error. This poll is basically in line with the average of all polls, which has generally featured a low single digit Republican advantage on the generic ballot.
If that held through November, Republicans would be small favorites to take back the House. Democrats winning the House popular vote and holding on to control given how redistricting has gone (
relatively well
for Democrats) would be quite plausible.
The election is still well over half a year away and we obviously don't know who will turn out in November — hence, why we are not whittling down the electorate just yet.
Dig into the poll a little more, and you can see where Democrats' problem lies, though. Our CNN poll asked respondents how enthusiastic they were about voting in this year's election "extremely, very, somewhat, not too or not enthusiastic at all."
Among those who said they were extremely enthusiastic (24%), Republicans held a 59% to 39% lead over Democrats on the generic congressional ballot.
If we expand our universe to include those who were very enthusiastic as well (43% of all voters) of all voters, Republicans were ahead 55% to 42%.
Of course, a vote cast by an enthusiastic voter is worth the same as a vote cast by an unenthusiastic voter.
The fact is, though, that enthusiastic voters have been more likely to say they'll cast a ballot than unenthusiastic voters, at least in CNN polling historically. The relationship isn't perfect, but it's clear one exists.
A relatively low 73% of those who were not extremely likely to vote said they were definitely voting or had already voted. This dropped to 64% among those who were not extremely or very enthusiastic.
Of course, the exact levels of enthusiasm between the parties could easily differ between now and Election Day.
Indeed, history would need to be upended for there not to be a significant difference between the voting patterns between registered voters and midterm voters who turn out to vote.
In years in which there was a Democratic president (like right now), Republicans on average made up 5 points more of the midterm voter pool than registered voter pool. In none of the years with a Democratic president did Republican turnout advantage shrink below 3 points.
Could 2022 be different? Past isn't always prologue, but history does seem more likely than not to repeat itself. Beyond the polling we have nationally right now, the polling ahead of the Virginia gubernatorial election a few months ago painted a similar picture.
Anyway you look at it, Democrats are probably in considerably worse shape at this point than polls of registered voters on the generic ballot might lead you to believe.